Knit the Over the Top Top – Free Pattern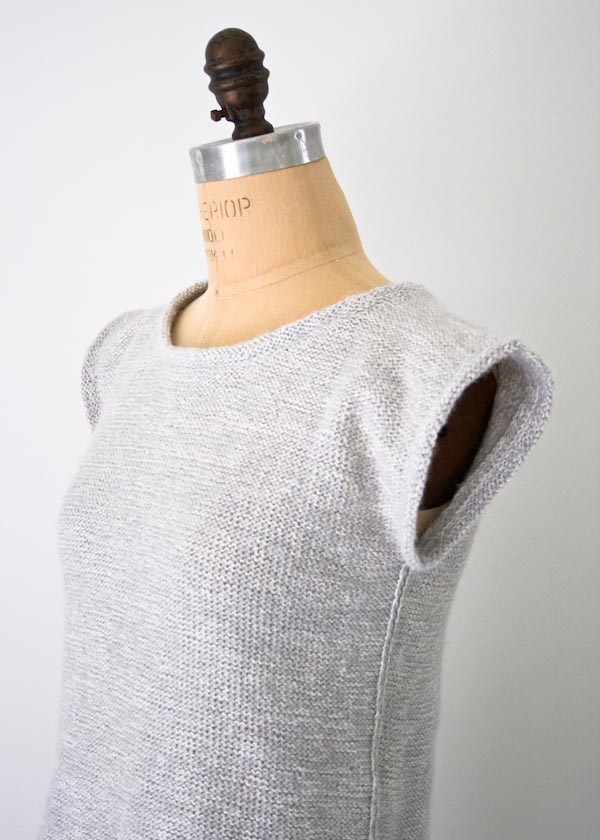 |
We all have at least a few of these type of knit tops in our closet or dresser I'm sure, but it never hurts to have another one – especially one that is this classic and timeless.  They are a staple of all quality knit wardrobes.
Purl Soho has long been known for it's simple lines and ease of knitting and extraordinarily high quality products, and this top is no exception to that rule.  It even boasts folded and stitched hems and neckline for the clean, crisp, finished look that we have come to expect.
It is never too early to start adding to your Spring and Summer pieces, and this would be a great place to begin.  Think if you will, of the seashore, with you dressed in your Over the Top knit top with a long flowing gauzy skirt or short shorts, sunglasses on, hair fluttering gently in the breeze that caresses your skin like a lover's touch.
This knit top is a quick and easy knit as well, so depending on how much you like your first one, you are able to dive into your stash, or hit the LYS (local yarn store) and pick up supplies in a variety of different colors!
Special thanks to Laura at Purl Soho for sharing this simple little pattern with us.  You can view the full picture tutorial and pattern by clicking here and reading through her website article about it.
I am very confident that you will not be disappointed with the finished product, in fact, I can guarantee it!  Please share your thoughts with us and post finished, or partially finished photos of your masterpiece!
Be Well Friends!
Laura & Bruce