Knit These Miniature Sweaters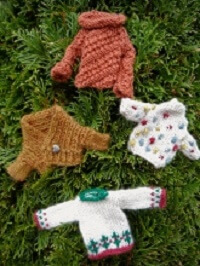 |
Knit Some Miniature Sweaters for the Holiday Season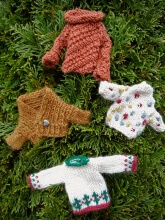 Minutia is back for 2015  by popular demand.  These festive party sweaters will put a smile on everyones face no matter where you decide to put them.
Each one is different and unique, just like snowflakes.  Lots of colourwork, bobbles and texture.
Skill Level: Intermediate
Designer: Berroco Design Team
The Pattern includes these 4 Sweaters:
GINGERBREAD SHRUG
HOLLY SWEATER
CANE SWEATER
CONFETTI SWEATER
This free pattern is available exclusively as a print-friendly PDF file from Berraco – it's easy to read and requires less paper when printed. To download the pattern, just click Here…. 
See the whole Minutia collection here!