Knit an Enchanting Poncho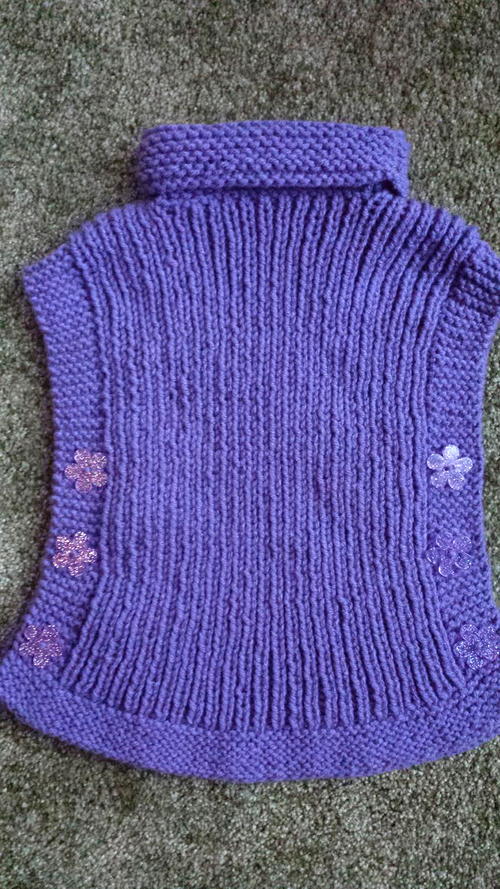 |
Now that back to school week is over, you should have a better idea of your children's immediate needs in that concern.  It's time to start your yearly knit of cold weather accessories and ponchos!
I have found an enchanted knit poncho made for your little princess, or a princess you know!  The iridescent sparkly flower buttons give it that extra touch of magic!
This poncho is also special in that it looks as though it would do well for wearing in the house on a cool day.  It's kind of like a little tabard or over the head vest, so it can get double the wear.  You can also make it in several different colors so that she has a poncho to match all her outfits!
Special thanks go to  All Free Knitting . com for sharing this lovely little gal's poncho!
To download and view this knit delight, please click here.
**Please try and squeeze out some time to make a few preemie hats and enter our Preemie Hat-tastic Contest at the end of October 2016!
** If you have a few extra moments, we would like to request that you help us to continue bringing you fresh and free patterns by going to our The Spinner's Husband.com and click a few of the Google Ad Links.  No purchase is necessary, and please know that we truly appreciate the help!
Be Well Friends!
Laura & Bruce