Crochet Some Batty Bats for Halloween!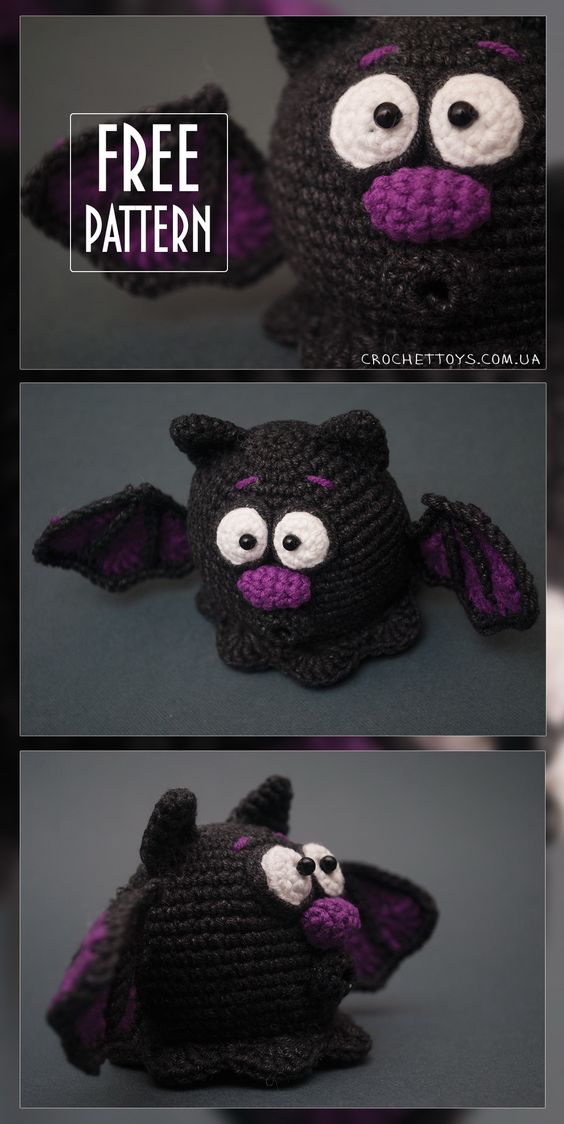 |
I've really missed you! I am sorry for the brief hiatus, but have had many, many tests and consultations over the last two weeks, as well as more coming up later this week!  I do however have time to post a cute little crochet bat that you can make for Halloween! (or anytime really)
We do Halloween in a big way here – my husband Bruce has been a Halloween fanatic before I even met him, and we have countless more rubbermaid totes containing his Halloween decorations, than we do containing Christmas Decorations.
If you are looking for a little treat to hand out, or a Halloween Gift for the precious children in your family, you can make up a bunch of these cute little guys, and include with him a couple of candies or what have you.  He will also fit very nicely into your Halloween decor.  He would even make an adorable zipper pull for a child's coat or backpack by crocheting a little hanging chain on top of his head!
Since he is not a very large batty bat, so using up your remnants of wool to make him will make him a great stash buster at the same time!
Special thanks to Crochet Handmade Toys.com.ua for sharing this adorable little crochet bat pattern with us!
You can download your own copy of the crochet instructions for making him by clicking here.
How are things going for you with the Preemie Hat-Tastic Contest that is currently running?  Getting lots of hats made up?
**If you are new to the site and would like to help us keep the fresh, free content and patterns coming your way, could you please click on a few of the Google Ads on The Spinners Husband webpage?  That will help us a great deal in better serving you, and adding more fun features to the site!
Be Well Friends!
Bruce & Laura