Knit Some Warmth with this Free Dovetail Scarf/Shawl Pattern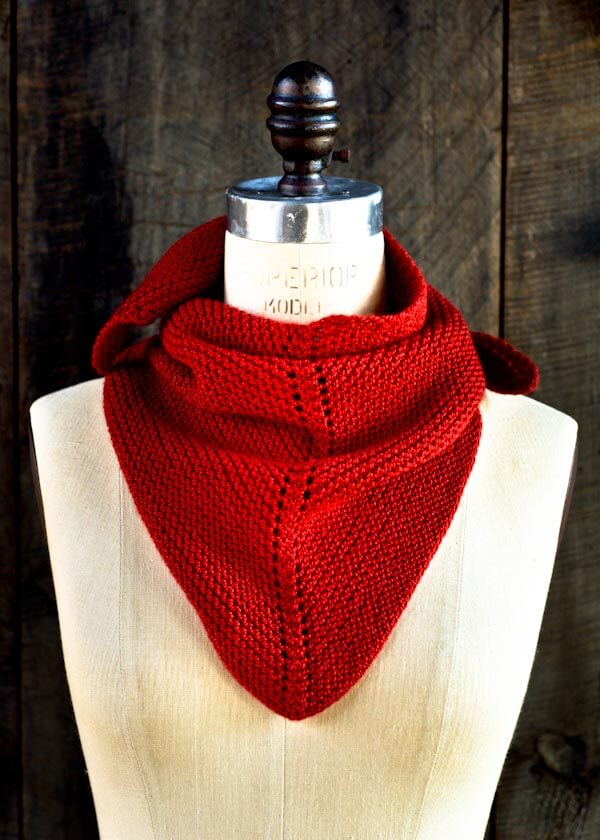 |
This sweet and simple little knit kerchief/shawl/scarf pattern ( I never know what to call the small triangular neck wraps!) is truly a one-skeiner no brainer for this Christmas Season and beyond!
Purl Soho provides us with so many luxurious yet simple and free knit patterns that it's always a sensory treat visiting their pages to find out what they are up to.
From the descriptions to the photos, it is abundantly clear from first glance that they are truly passionate about their love affair with all things fiber.
They have put out this little quick knit Dovetail Scarf in time for the holidays so that you can whip one up quickly for someone on your list if you were so inclined, and had such a person in mind.  This kerchief is the baby sister of the bigger version of the Dovetail Wrap.
What do you call this style of smaller knit wrap/scarf?
Special thanks to Purl Soho as always for supplying us with this incredible site full of elegance, simplicity, serenity and pure luxury.  We truly appreciate the free patterns that you share with us on a regular basis!
To knit this little DoveTail Kerchief for or after Christmas, please click here, and while there, if you have a few moments, I encourage you to take some time and browse the pages to be transported to a simpler, sweeter, more peaceful time.
Be Well Friends
Laura & Bruce
**As previously mentioned we could really use your help, and would greatly appreciate it if you could click on some of the ad links on our Spinner's Husband Blog page, as this is what enables us to continue bringing you extra special and free knit patterns each day!  We also encourage you to look at the Amazon Ads on the side of the page to check out our listings for additional crafting supplies.  Thank you so much in advance for any assistance you can give us in this regard!