Free Knit Pattern – Rustic Boot Cuffs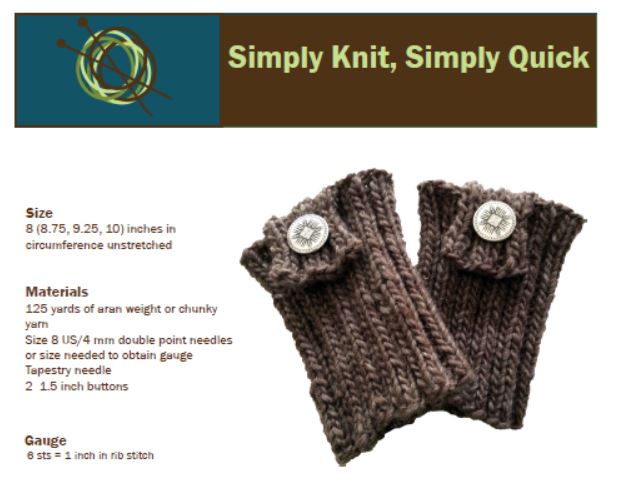 |
I am seeing Boot Cuffs all over the place now, and this Free Knit Boot Cuff Pattern will help you to embrace the new trend and put an end to jamming feet wearing bulky socks into your favorite boots to get a similar look!
This is a very Rustic and Basic Knit Boot Cuff Pattern, and is a quick and simple knit too – great for TV watching, knitting and chatting, as it does not take alot of concentration.
Knit a pair in every color you like, jazz them up with fancy buttons, knit them in a lighter weight yarn for spring and the early part of fall, change up the ribbing to a 2 x 2 rib or a 3 x 1 rib, simple lace, stripes or whatever else tickles your fancy at the time!  This free knit pattern is also a stash buster extraordinaire!!
They would also make great last minute gifts, or "stocking stuffers" (tee hee!).  For an immediate family member, if you are buying them new boots, you could tuck a pair of these inside them as a kind of a basic "Free Knit Boot Cuff Starter Set"!!
Special Thanks to Cheryl Beckerich of www.CherylBeckerichKnits.com for sharing this pattern!
To get this Free Knit Boot Cuff Pattern, please click here.
Be Well Friends!
Laura & Bruce