Arm Knitting A Blanket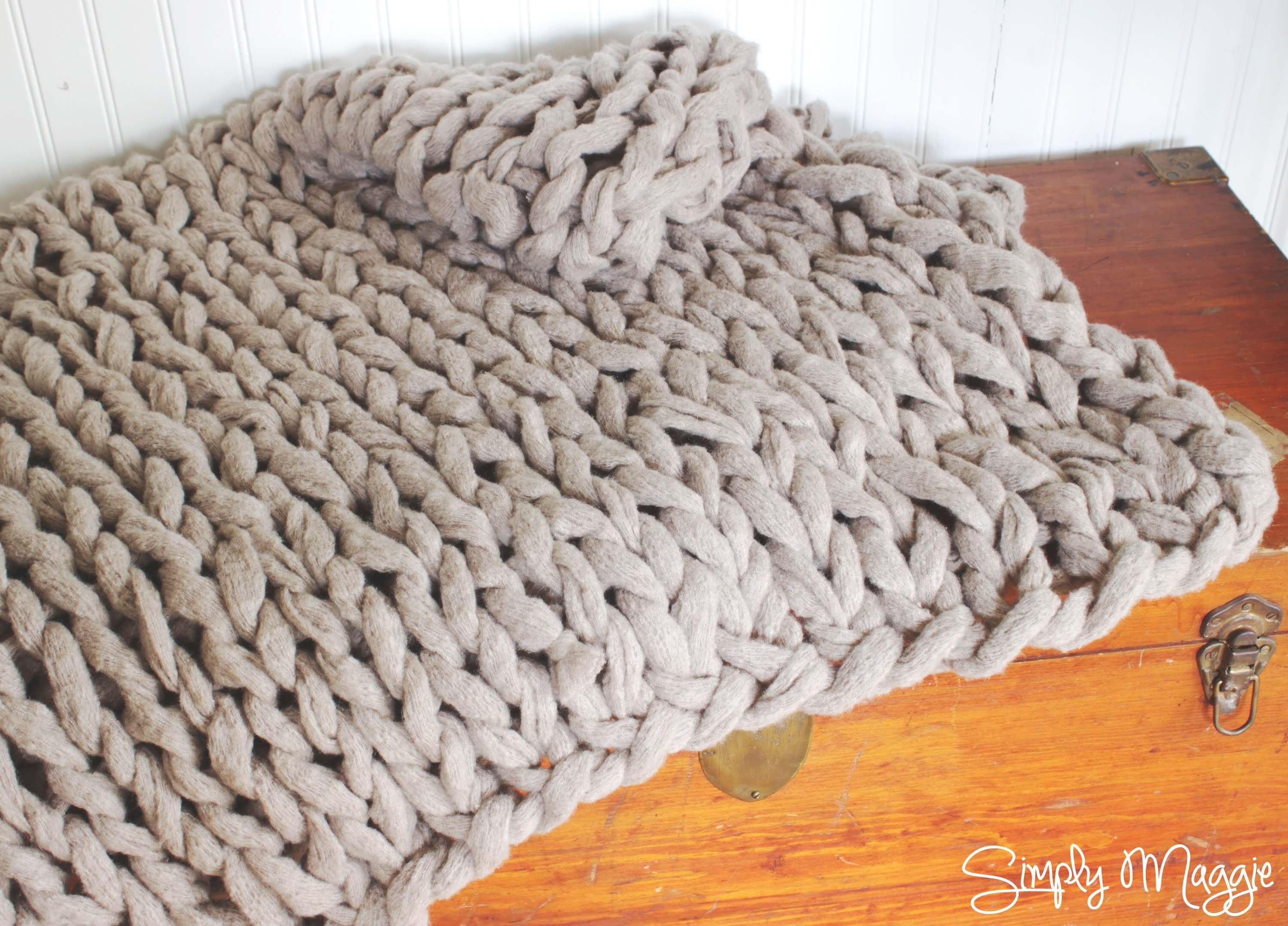 |
Another Tutorial on Arm Knitting.
Arm knitting has sort of come and go but there are still a lot of us who have not tried it and have it in the back of our mind to do someday.
This is the fastest way to knit a chunky style blanket.
Dificulty: Easy
Hook: None
Yarn: About 11 skeins of 16.5 yards each.
Size: Approx.  5′ by 3′
Make sure you watch the beginning of the video as Maggie shows the finished product first.