Knitting The Slipstitch Crosses Stitch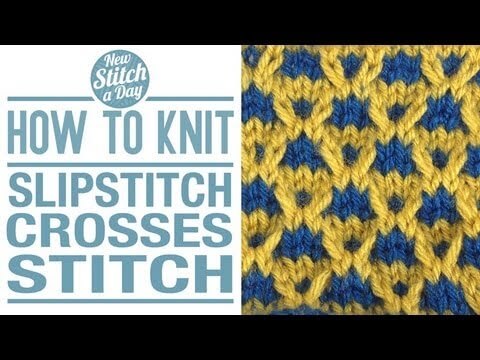 |
The Slipstitch Crosses Stitch :: Knitting Stitch #135
This video knitting tutorial from Johnny at New Stitch a Day will help you learn how to knit the Slip Stitch Crosses Stitch.
This is the english style of the stitch and is a fairly easy knit.
The Slip Stitch Crosses Stitch is a pretty color work stitch that combines both slipped stitches and cables to get its undulating pattern on the fabric's surface. The all-over pattern that it creates would work nicely for a bag, mittens, or a hat.