Knit Some Warmth For Your Furry Friend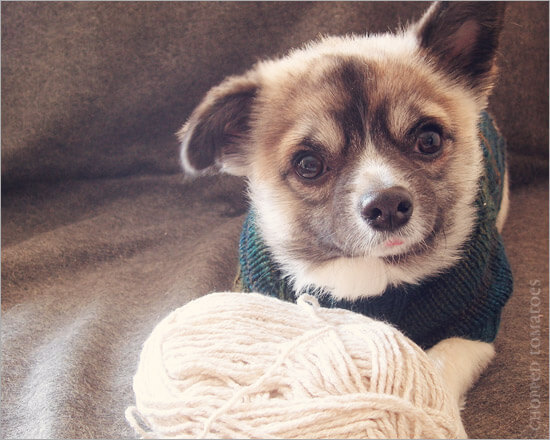 |
This is a great knit sweater for your 4-legged friends.
Even though we do not get extremely cold weather on the southern end of British Columbia, I notice that my precious chihuahuas are shivering when they go outside lately.  It is time to go on a hunt for some great knitted dog sweater patterns, and I'd love to share this one that I have found with you to give a little warmth to "somedoggy" that you love, or a non-knitting family or friend's dog!  You can even make several and donate them to a rescue organization in your area, which is something I do when all of mine have their sweaters ready for winter.
This easy dog sweater knitting pattern is comprised of basically stocking stitch and ribbing, and takes less than 2 balls of DK weight yarn.  If you have a larger dog, you can upgrade to a heavier weight wool and larger needles to accommodate the difference in size.  The low yarn usage for this sweater means that you can indulge in some specialty fibres too, if you want to, without costing an arm and a leg!   I plan to cast one of these on this afternoon!