Knit a Halloween Pumpkin Ornament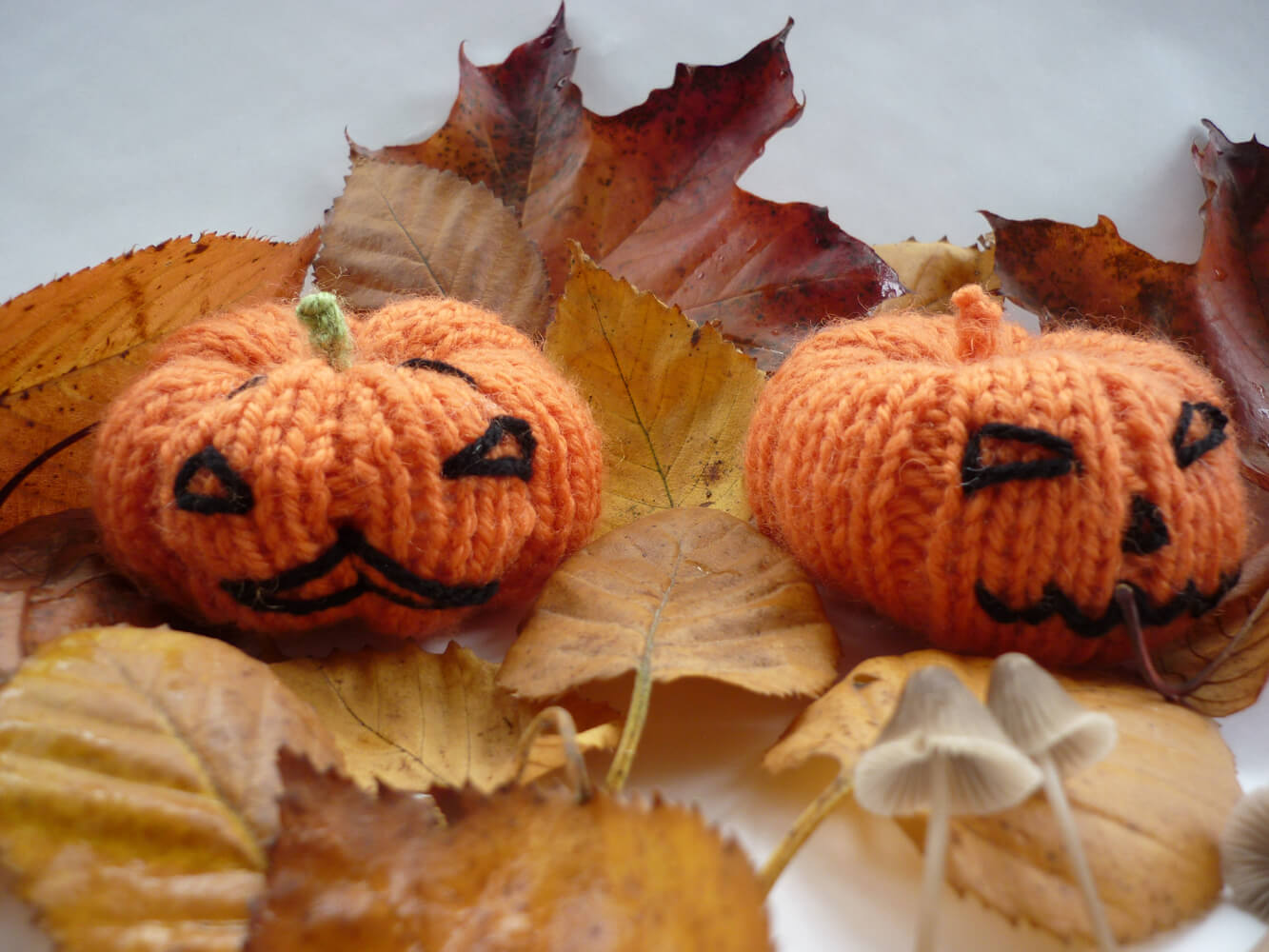 |
Plastic Pumpkins are just not the same as these Knit ones.
Julie has plenty of photos on her site of the construction and the sewing up.
These little Halloween pumpkins are only 3″ in diameter and are quick to knit with just small odd pieces of yarn.  they are a basic knit, purl increase and decrease.
The face is totally up to you how you want to make it.  Cute or Scary.  You can even get your kids involved with the face and let them decorate it themselves.  That makes them even more special.
You can glue some of these to a Trick or Treat bag or on a witches hat.
If you want them a little bigger, then use a worsted weight yarn instead.
: US 3 – 3.25 mm
:  24 stitches and 30 rows = 4 inches in stocking stitch (stockinette)
Yards: 20 – 30 yards