Knitting a Geneva Blanket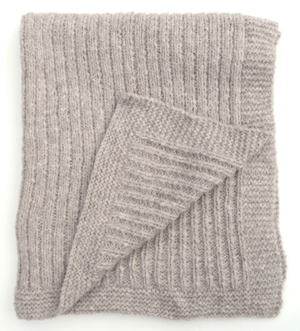 |
Great Knitted Geneva Blanket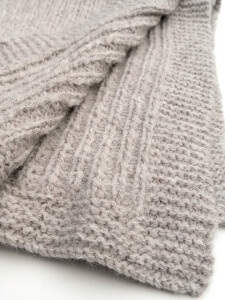 This blanket is perfect for cuddling up by the fire place or in front of the TV, or both.
It is a easy knit blanket pattern and has beautiful rib stitch surrounded by a garter border
This particular blanket was made with Alpaca yarn but of course you could choose anything of your choosing.  But pick a very soft yarn.
My favourite would be Baby Alpaca.
Skill level: Easy
Completed Size: approximately 41″ wide x 45″ long
You will need:
Gauge: 12 sts and 17 rows = 4 ̋ in Rib Pat
Happy knitting!