Crochet a One Hour Cowl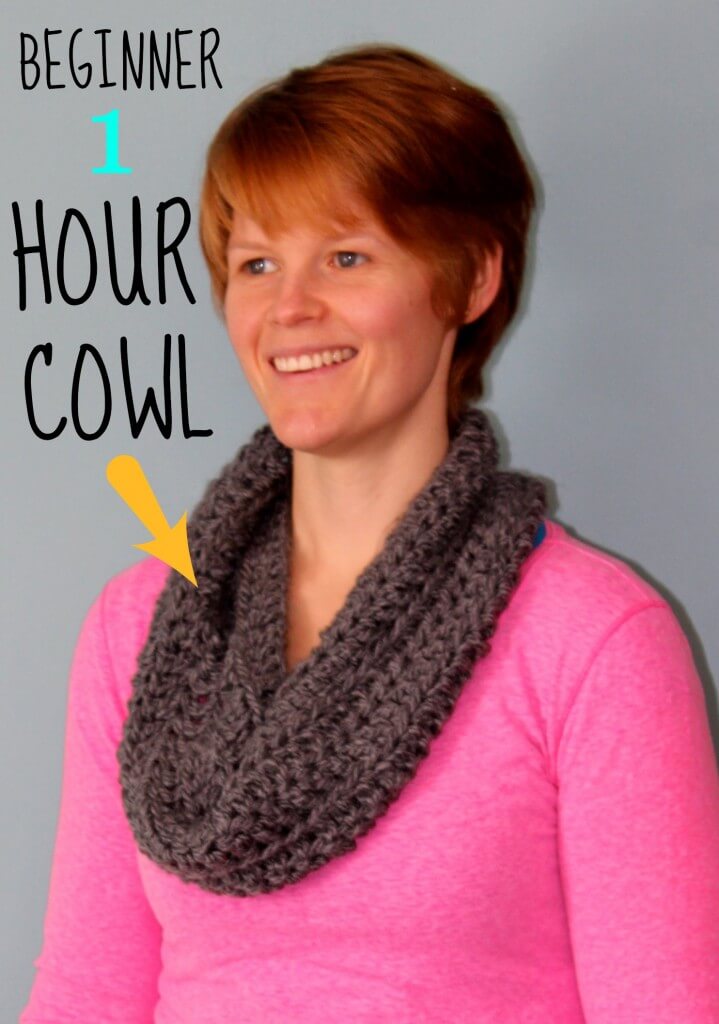 |
Crocheting a One Hour Cowl
If you are particular then it may take more than an hour.  If you are a fast crocheter, then less.  So don't hold us to the hour.
It is a fast crochet though as you just make a chain of 45-55 stitches. Place it around you neck for fit and adjust if necessary.
Virginia admits that she can't even read a pattern and her skills have not progressed beyond the basic stitch.  Yet she put out this great looking cowl.
Difficulty: Beginner
Yarn: 1 ball of a soft chunky yarn
Hook: 12mm (you can choose you own size depending how tight or loose you want it.
Optional: 3 large buttons/