Crochet Sweet and Simple – Free Pattern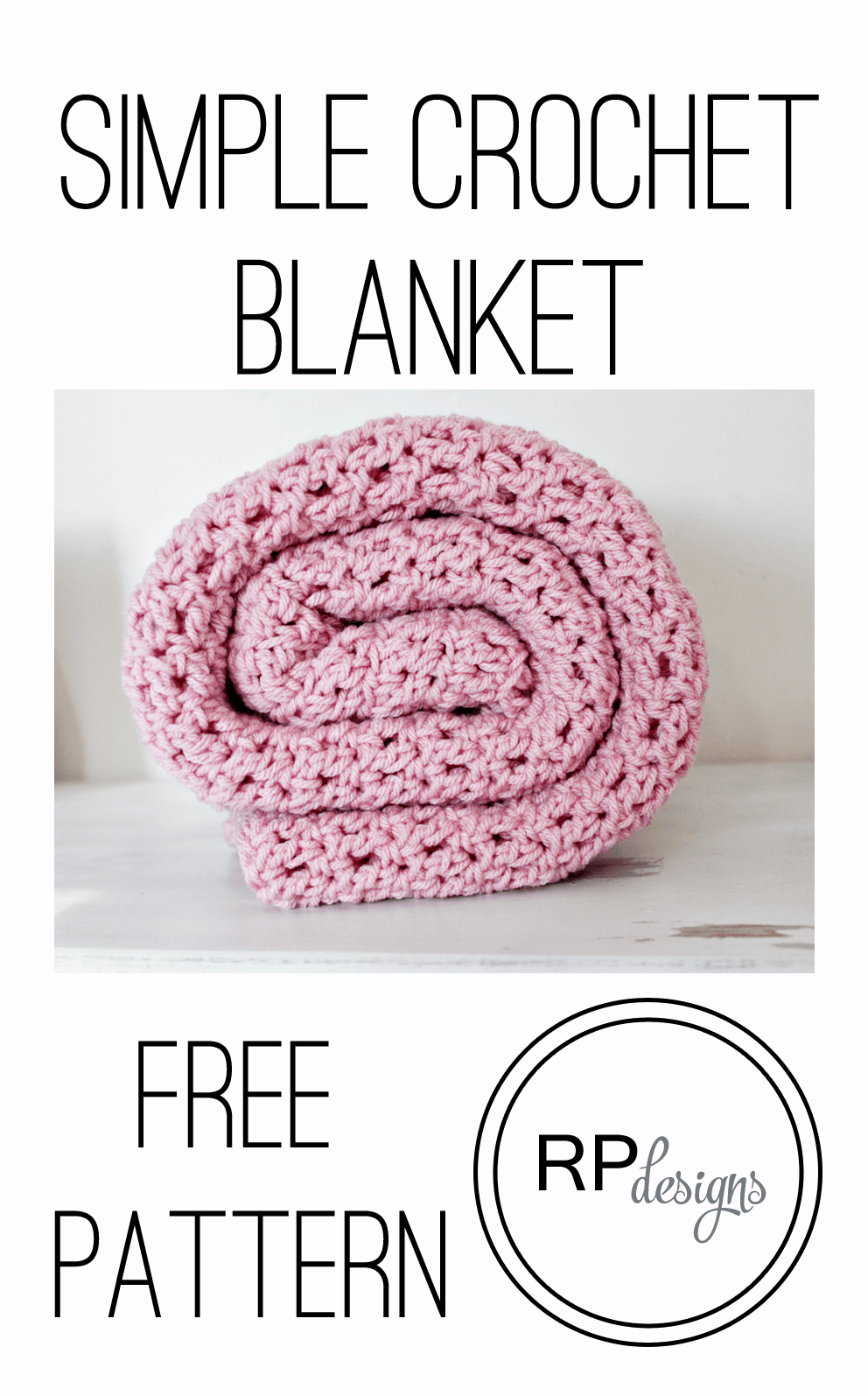 |
Sometimes the "finer things" in life are hand made with such care yet simplicity that they are imbued with a luxury that transcends anything that "money can buy"  This crochet baby blanket is a prime example of a perfect storm of such qualities.
When you see the picture of this simple crochet blanket, you are drawn in immediately.  It looks soft.  It looks warm.  It looks like it will be the most amazing comfy cozy blanket ever, and gives you an overwhelming urge to wrap yourself or someone you love in it to keep them save and loved.  Or at least that's what it does for me.
The only crochet skills you will need to have are chaining, single crochet and double crochet, so this pattern is perfect for beginners, or just the ticket for a more experienced crocheter who wants a "mindless" project to work on while watching TV etc.  If you are anything like me, I cannot just sit with my hands idle – if I'm sittin', I'm knittin'  (or crocheting!)
I plan to make at least one of these after Christmas, likely more, and quite probably one to fit my bed also.  The free crochet pattern calls for acrylic yarn in a worsted weight, however to up the coziness quotient even further, I am going to use natural fibres such as cotton for one (Bernat Handicrafter Cotton, or Lilly some such similar cotton yarn would be perfect), and I am also thinking of one in a nice cushy superwash Merino or Baby Alpaca.   I'm not sure if adding stripes or an ombre transition would spoil the air of peace and comfort that this blanket photo currently has, but if you are a fan of the stripe, go ahead and give it a whirl with some yarn from your yarn stash to see.  Let me know how you feel about it if you do stripe it!
It would also be a nice and inexpensive item to make for charities supporting infants that are less fortunate than some.
Special thanks to Krista of Rescued Paw Designs blog for sharing this beautifully simple blanket pattern!
To view the free crochet blanket pattern, please click here.
Be Well Friends!
Laura & Bruce
**As previously mentioned we would really appreciate it if you could click on some of the ad links on our Spinner's Husband Blog page, as this is what enables us to continue bringing you extra special and free crochet patterns each day!  We also encourage you to look at the Amazon Ads on the side of the page to check out our listings for additional crafting supplies.  Thank you so much in advance for any assistance you can give us in this regard!