Crochet Yourself Some Outdoor Boots!! Free Tutorial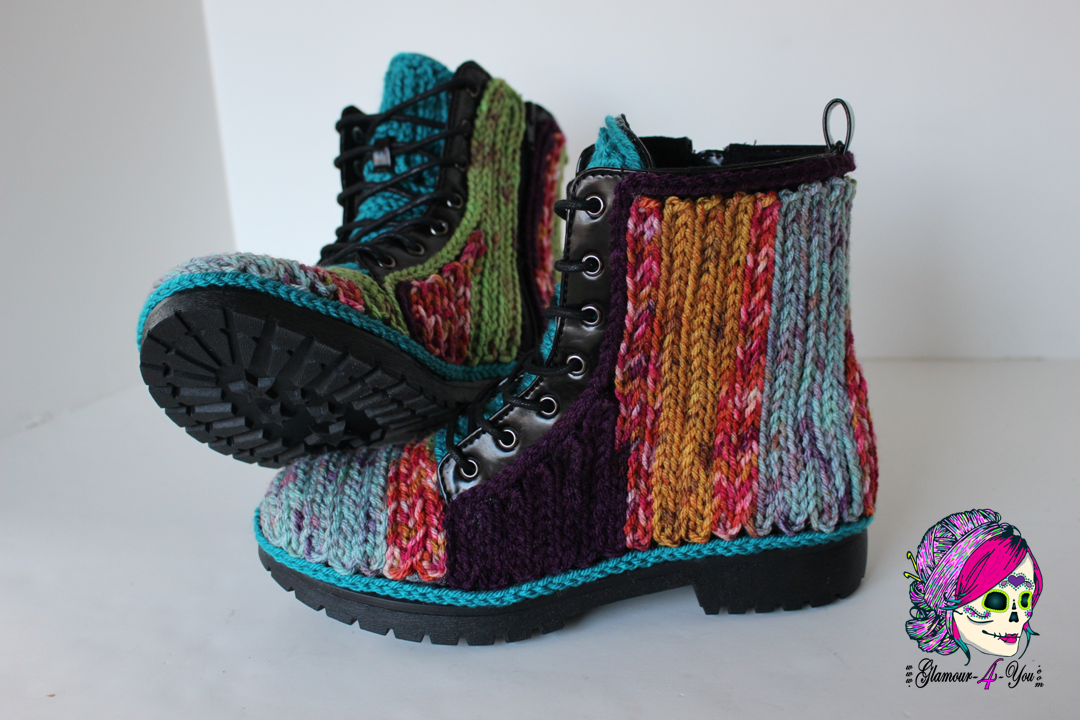 |
Yes, you read that right – Crochet yourself or someone else that you love some OUTDOOR Boots, even if you don't already know how to crochet!   You will love this idea!
I was blown away, because never in a million years would you think to put the words "outdoor boot" and "crochet" together, but Golly Heck, apparently you can!  With spectacular results!  Even more astonishing is the fact that you do not have to have any knowledge of how to crochet when you begin!  Phenomenally clever!!
There is not a whole lot more I can say about the subject except that I think this might be one of the coolest and most innovative crochet tutorial I have yet to see.  It's a definite stash buster too, and you know how much I love me a good stashbuster!!!
The only additional step I would add to this is to spray them with some outdoor boot projective, waterproof spray, or perhaps Scotchguard or something along those lines, to keep them looking new and beautiful longer!  Please also make sure that you do not skimp on the glue and use a less expensive one, or a different brand.  Her recommendation is truly the best glue for this project.
Special thanks to Glamor4You for sharing this incredibly awesome project with us!
You can access this free crochet outdoor boot pattern and have your mind blown by the sheer creativity by clicking here.
Be Well Friends!
Laura & Bruce