Crochet Bubbly Cowl – Free Pattern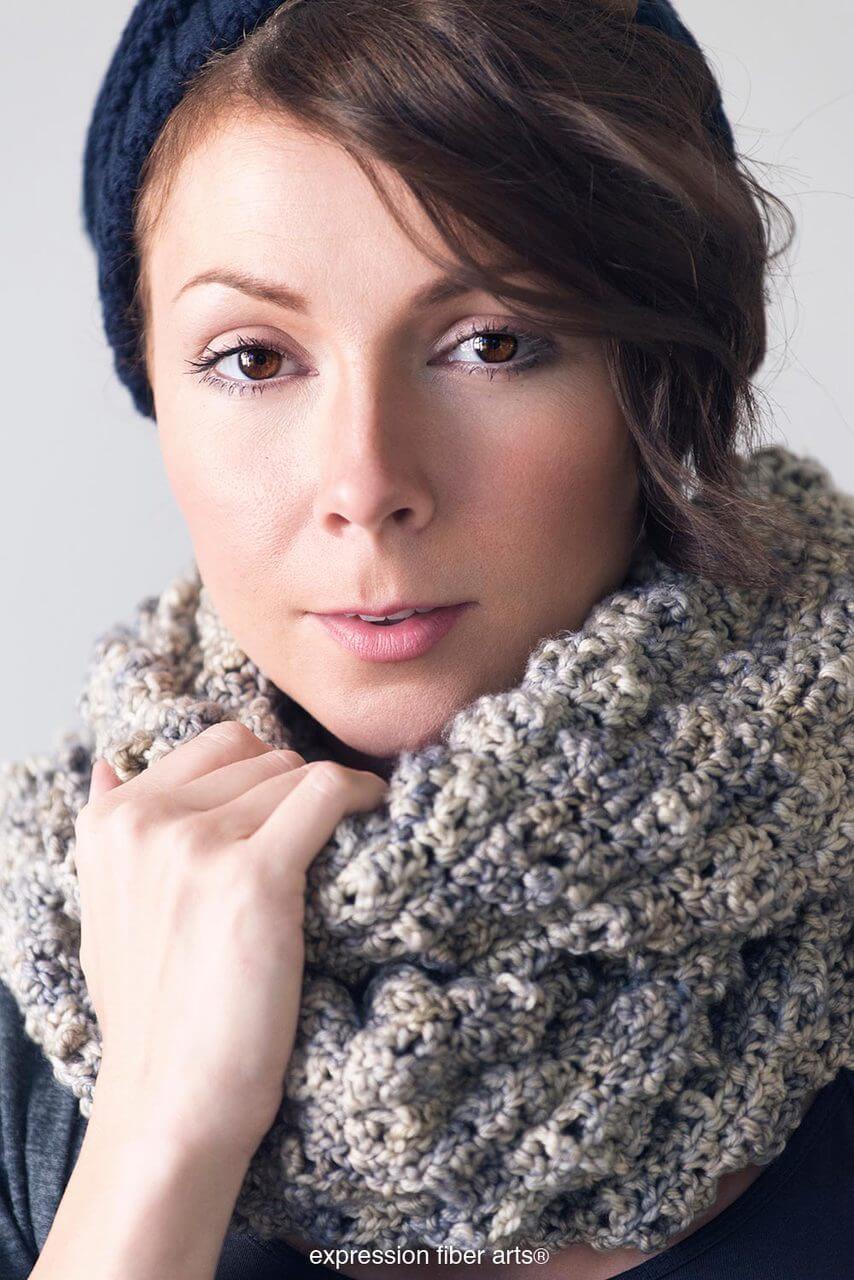 |
When that cold wind starts whipping around your neck and challenging you to stay warm, this crochet Bubbly Cowl is exactly what you will want in order to rise to that challenge!
This crochet cowl is an incredibly easy project, and you only need to have the ability to single and double crochet in order to make it.  You can work on it while chatting with friends, watching TV or cuddled up in bed at night crocheting.
It wraps around your neck 3 times in the size that it is written in, however Chandi gives instructions on how to make it a one or two wrap scarf if you would prefer.
Special thanks to Chandi Agee of Expression Fiber Arts for sharing her newest cowl pattern with us!
To download the pattern, please click here.  You will have to register for her site and add the pattern to your cart and go through the checkout process, but this crochet pattern is completely 100% free!  While you are there, be sure to take a look at some of the yarns and colorways she offers, they will astonish you!

Be Well Friends!
Laura & Bruce
**We would truly appreciate it if you could click on some of the Google Ads on the Spinner's Husband blog page to help support the site in bringing you the best free knitting and crocheting patterns daily.  Please also be sure to check out the Amazon Ads on the right hand side of the blog page to stock up on all your crafting supply needs!