Two Hour Knit Warm Fingerless Gloves! Free Pattern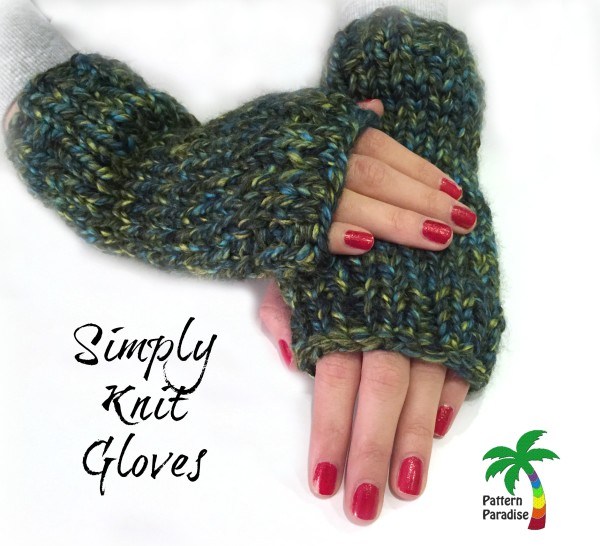 |
As some of us begin the transition from Old Man Winter to Sparkling Spring, sometimes a full fingered glove or mitten can seem like "overkill".  However, there is a way to keep your hands and wrists warm without the inconvenience of bulk and fingers.  This pattern is for a nice warm pair of knit fingerless gloves to help you to make that transition more smoothly!
This free knit pattern is made up using a bulky wool and large 9 mm needles for a superquick project from start to finish as well.  You could reasonably expect to make these in one night – perfect for those last minute mitten emergencies (if you have those at your home)  With 3 kids and a Granddaughter, this is a blessing!
If you don't have any bulky yarn in your stash, you can always make some, by holding together 2 or more strands of the yarn that you do have on hand.  This makes them an excellent stash busting project as well!
You can make them flat and seam them, or you can make them on your circular needles or Double Pointed Needles (DPN's)
Special thanks to Maria from Pattern Paradise for today's Super Simple 2 Hour Knit Fingerless Gloves.
You can view and copy the pattern for these free knit gloves by clicking here.
Be Well Friends!
Laura & Bruce