Knit these Toasty Thermal Socks for Camping!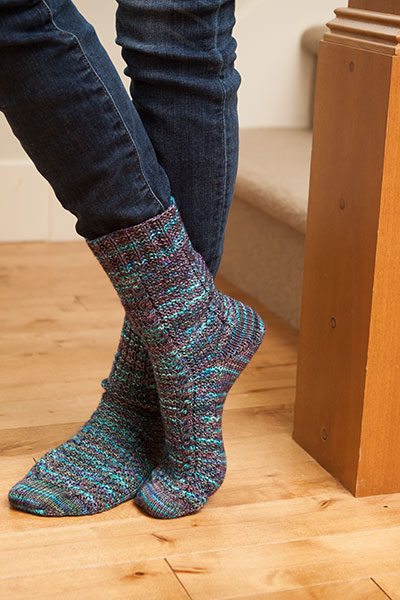 |
Who doesn't love a pair of nice warm, thermal knit socks?
Keep your feet toasty warm with these lovely socks. or give them as a gift to that someone in your life that always seems to have cold feet.  I'm sure we all know someone who could make good use of this fine pair of socks.
If you don't have anyone specific in mind to gift them too, I know that homeless shelters are always looking for sock for their patrons.  Why not make a few pairs and do something good in the world and help out someone less fortunate than you!   You can also make them for your camping buddies to keep their feet warm on hikes, or in their tent at night to ward off the nighttime air's chill and dampness.
To download this free pair of thermal socks knit pattern, please click here.  Look to the right of the page and you will see a small box that says "Download Free Pattern".
Be Well Friends!
Laura & Bruce
P.S.  Please help us keep this site going so that we can continue to give you free knitting and crocheting patterns every week, by clicking on the Google Ad links on The Spinner's Husband Page.  Clicking is free, you are not obligated to buy anything, and it would help us out a great deal!  We truly appreciate your help with this!
P.P.S.  Stay tuned for our first yarn giveaway of the summer!  Rules to follow later this week!!  I am very excited about this!
P.P.P.S.  This blog and Pattern site has been created with you in mind, so if there are any specific patterns for things you would like to see, please let me know in the comments so that I can do my best to locate them for you!