Knit this Sweet Honeycomb Cowl – Free Pattern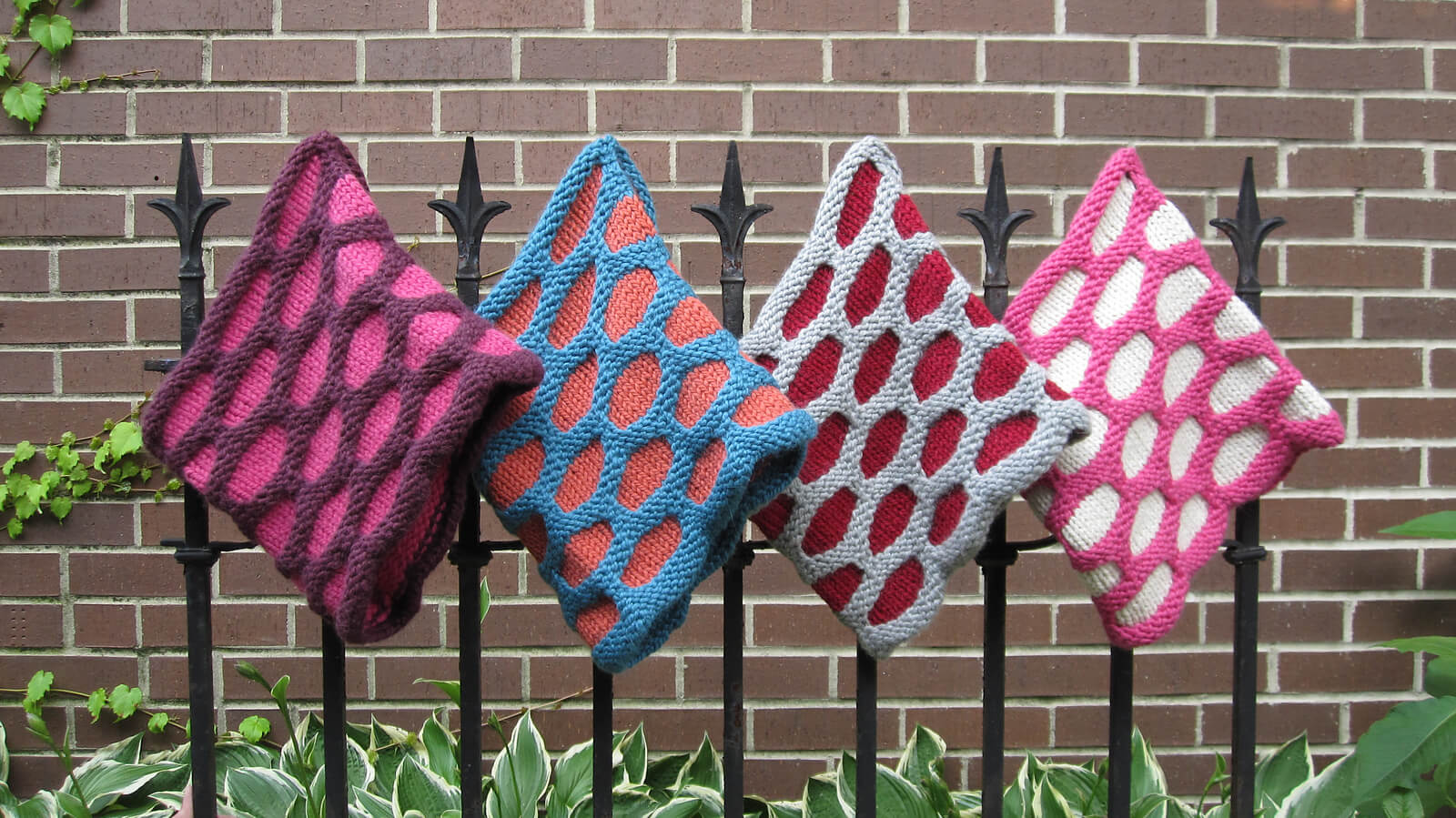 |
Cowls have become a staple of winter in cooler climates, but honestly, how many "tubes of yarn" can you knit without wanting something that looks a little different and stands out as an original?
That is where this free knit pattern comes in.  It is for a Honeycomb Cowl, which looks kind of intimidating at first glance, but really is not. I have read over of the pattern, and it's basically two skeins of any color combo of bulky yarn that you would like, and a series of slip stitches, knit stitches and purl stitches that create the two toned honeycomb appearance.  With the color palette we have available to us now as knitters, there is no end to the combinations of color you can come up with, each as unique as the other.
Make one for yourself in two colors, and then reverse those two colors and make one for your best friend, or sister, or daughter.  I can almost guarantee that anyone who sees them will think you are a master of knitting based solely on their complex appearance!
Special thanks to Linda McLeland from Classic Elite Yarns for sharing this Free Honeycomb Cowl Knit pattern with us!
Please click here to download this free knit pattern for yourself and give it a whirl!
Be Well Friends!
Laura & Bruce
**If possible, could we please ask that you click on several of the Google Ads on our Spinner's Husband blog page in order to support our site and enable us to continue providing you with these free fun patterns daily!  You can also check out the Amazon Ads on the right hand side of the page to stock up on all your crafting needs!  We truly appreciate your help and support thus far.