Knit a Halloween Pumpkin Amigurumi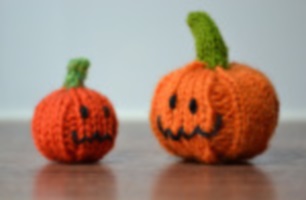 |
A Quick Knit for Halloween.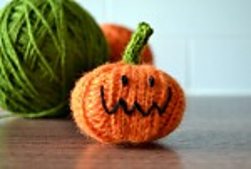 Time is running out before the ghosts and goblins appear at you house. This is a very quick knit that will brighten up any space in your house for Halloween.
You can use any yarn and needle size for this pattern as it does not have to be any set size.
You might want to use a needle size that is 2 smaller than what the yard recommends as this will give you a tighter stitch so that the stuffing does not show.
Difficulty: Easy
Yarn: 8 ply recommended (11 wraps per inch)
Needles: US 3 – 3.25 mm but you choose based on your yarn
Skills required:
Knitting in the round (lots on YouTube and we have included one at the bottom of this post)
I-cord
Embroidery for the face
Knitting in the Round: