Knit a Perpetual Pumpkin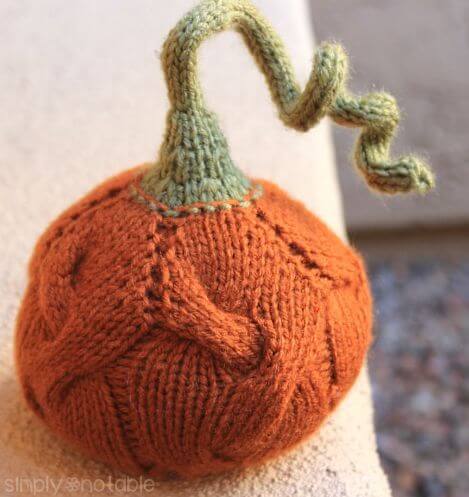 |
Knit once and you have it forever.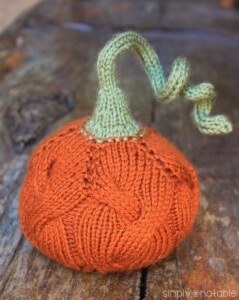 Well that is until you give it away as all you friends and family may want one too.
This is also a good knit that you can give to your kids to share at school.
Cables are quite simple to do.  If you are new to cables, then this free knit pumpkin pattern is excellent for beginners as it makes nice chunky ones.
You knit in the round and shape with basic knitting increases and decreases.  There is no seaming required and the pumpkin is ready to stuff.
To keep the stuffing from showing, use a needle two sizes smaller that what the yarn recommends.