Knit this Nautical Summer Tee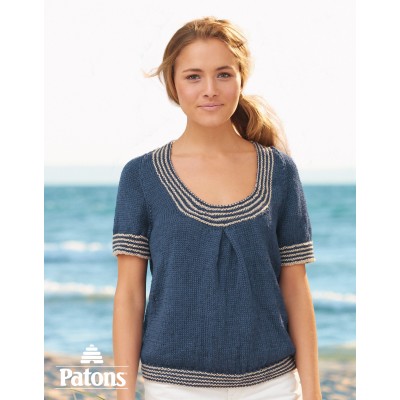 |
As our summers continue to increase in heat, this light and airy knit summer tee is just what we need to stay cool and look great doing so!
This pattern calls for the t-shirt to be knit using a bamboo/silk blend, which will make it cool and soft against your skin!
It also has a really nice shape to it and looks super comfortable, so if you wanted to make one for the winter in a different yarn, or the even same yarn, you could just extend the sleeves to full length.
Special thanks to Yarnspirations for this great pattern!
Be Well Friends!
Laura & Bruce