Knit a Summer Shrug to Ward Off the Chill!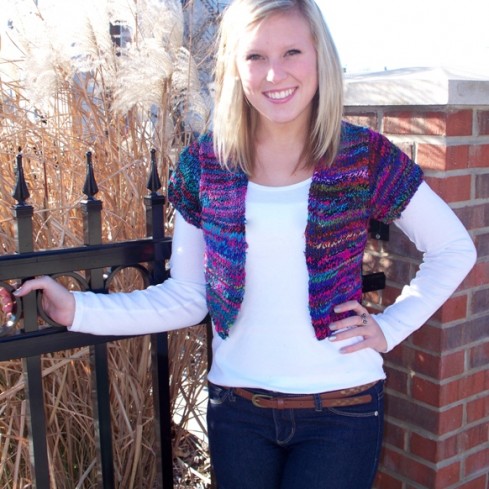 |
The scorching hot days of summer are fast approaching, and this also means the odd cool summer night or summer breeze. However, we knit, so we can make this shrug now, and get a head start on summer!
Now you can knit this sweet Summer Shrug, which will be perfect in providing a little warmth without making you too hot.
This free knit pattern for a little summer shrug looks fairly easy to make, and will be a quick knit, so you will be in perfect style while keeping the chills away!
The photo shows a shrug made with a yarn that is variegated, however you could substitute with your own yarn stash collection, and make one just as lovely and colorful by using up those odds and ends!
It is a very versatile piece to have.  It can be dressed down by wearing jeans and a t-shirt, or it will add interest to a "little black dress".  You can also change up your accessories to just about any color, as they are all located within this shrug.
To download and access this free knit Summer Shrug pattern, please click here.
Please also remember that in order to assist us in providing you with this free pattern site, we would like to ask that you click on a few of the ad links on the Spinner's Husband website.  No need to purchase if you don't wish to, just taking a look is wonderful too!  We truly appreciate the help!
Be Well Friends!
Laura & Bruce