Knit Flowers to Cover a Tote Bag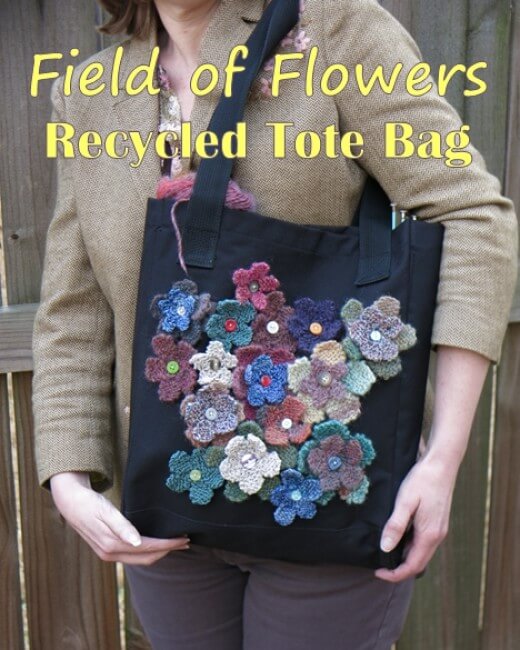 |
Have a tote bag that you want to hide the logo?
Donna wanted to use a tote bag she got with a company logo on it, but did not want the logo to show.
So she came up with the idea of knitting some flowers and covering the tote bag with them.
She uses different size needles and different types of yarn to give it a different look. Buttons top off the centre of the flower.  Her largest flower uses a #7 needle.
These flower petals are a quick knit and are great to make while you are watching tv.