Froggin' It! Free Knit and Crochet Tip!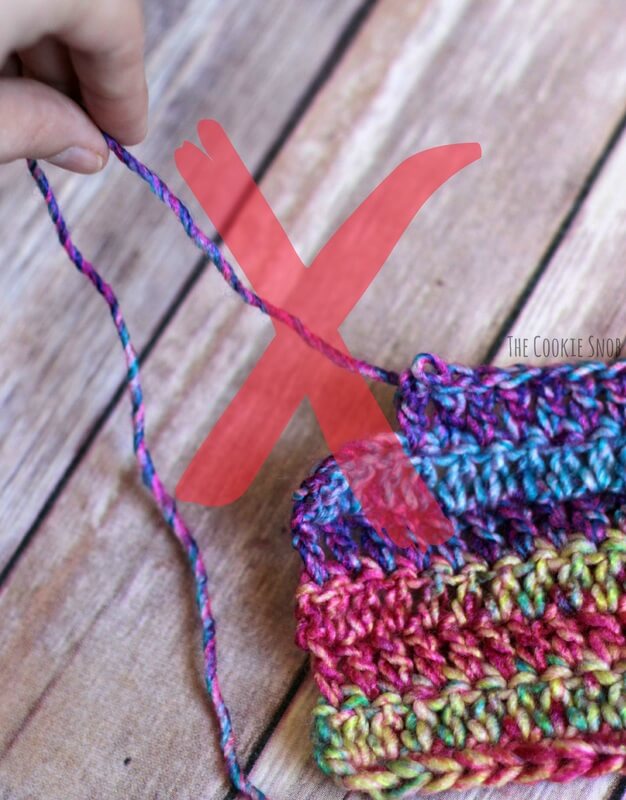 Have you ever been working on a crochet or knitting project and then decide that it's not quite what you wanted, or doesn't look quite right, or you are bored with it, and you wish you could start over again?  Happens to all of us once in awhile too!
Do you bury it in your crochet or knitting WIP(work in progress) pile, or just stop working on it and leave it glaring reproachfully at you from across the room?  It may be time to "frog it".
That's where today's crochet/knit/yarn tip comes in.  If you have made something and then changed your mind, one thing you can do is "rip it, rip it, rip it" back, hence the term crocheters and knitters use – Frogging it.
This is a great tutorial to have, because with the world's economy the way it is, if we have some good yarn laying around in an unfinished project that will likely not ever be finished because you don't like how it is turning out, it is good form to recover that yarn and add it back to your stash, so that you can use it on something else more to your liking!
I'm super lucky, because Bruce loves to unravel things and wind the yarn back into balls for me – or maybe he doesn't love "it", but he loves me, and we sit together in the evening watching TV, and I'll be knitting or crocheting, and when needed, Bruce will be happily frogging away.  Quite a cozy little scene of domestic bliss!
Please click here for a special tutorial brought to you by The CookieSnob that describes (with pictures) the fine art of frogging your unwanted knit or crochet project, along with some common difficulties and their solutions, and other helpful tips for caring for your frogged yarn.
Happy Frogging!
Be Well Friends!
Laura & Bruce