Rainbow crochet tote bag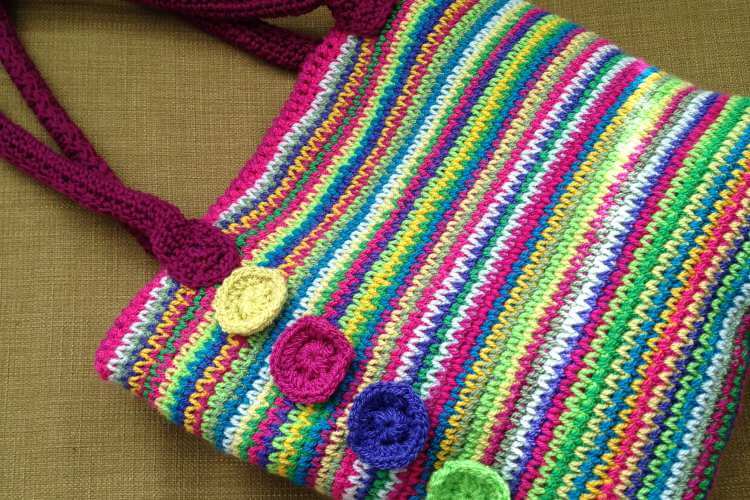 |
Crochet this colourful tote bag.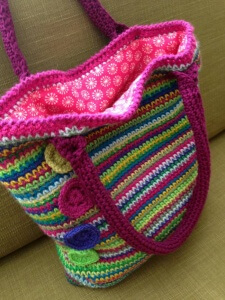 This is not a difficult project but it is not one that you can do in an evening.  It will take a bit of practice to master this stitch, but once you get going, the rows will be quick to make.  The bonus is that there is no counting.
The crochet is very dense and can be used without a lining if you are not a sewer.  You can also customize the handles to make it your own.
This compacted double crochet stitch grows slower that standard dc, it still works up fairly quick compared to a blanket.