Crochet Yourself Some Luck of the Irish! Free Tutorial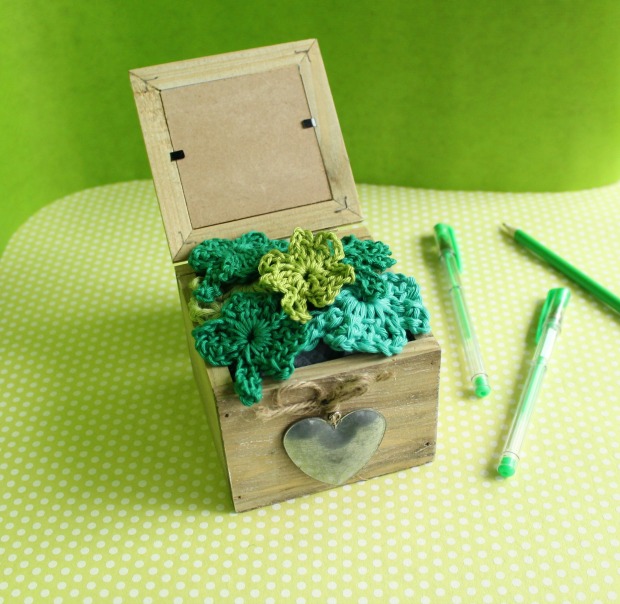 |
With St. Patrick's Day just around the corner, I thought I would give you a lovely photo tutorial on how to crochet shamrocks so that you can sprinkle them liberally throughout your life!
You can use little pins mounted on the back to make little crochet Shamrock brooches, or join them side by each and make a Shamrock garland to decorate an office or living room.  You could hot glue them onto ponytail holders/elastics for a festive hairdo!
You can use any type yarn and the corresponding hook, so it is an excellent stash buster – especially for the green tones in your stash!
There are many legends surrounding the four leaf clover.  The Druids carried them to thwart evil spirits and escape danger, and ward off bad luck and provide them with magical protection.  As the Christians began colonizing, it was said that the 3 leaf clover represented the Holy Trinity of the Father, the Son, and the Holy Spirit, and a four  leaf clover was thought to add the Grace of God to bearer.
Special thanks to LoveCrochet blog for sharing this Free Shamrock Pattern with us.
You can access the crochet pattern download by clicking here.
Be Well Friends!
Laura & Bruce