Knitted Halloween Mittens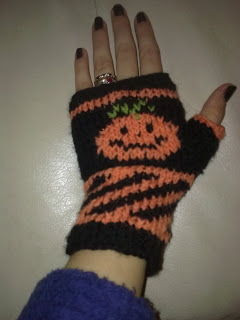 |
Knitted Fingerless Halloween Mittens.
Although this pattern shows fingerless mittens for Halloween, you can change the pattern a bit and make any type of mittens for any season.  Or just for Fun.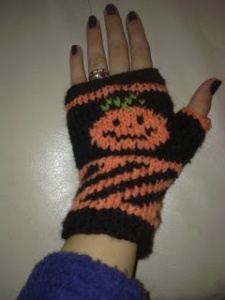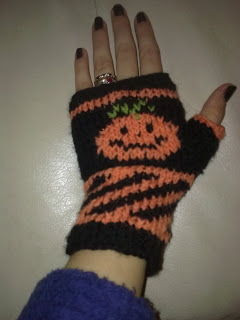 This is a good pattern for those spooky nights coming up.  It can be fairly cool is some parts of the country and these mittens will keep their hands warm and allow their little fingers to grab the candies. :-)♥
Laura admits that she is not a professional pattern writer, but we think she has done a good job. There are no pictures with this pattern, so it may not be for the Beginner.
Difficulty:  Intermediate
Yarn: Acrylic or Nylon/acrylic blend.  The more Water Resistant the better.
Needles: 4mm straight needles and 4 4mm dpns