Wrap yourself in warmth [FREE Crochet Wrap Pattern)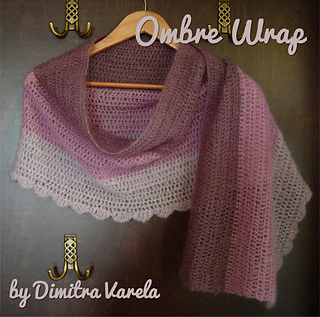 |
The cooler weather is setting in, which has me dreaming of wraps and shawls and anything else I can crochet or knit to chase away the chill in the air!
I found this crochet wrap pattern a long time ago, and saved it, and today, I am happy to share it with you, because it is fairly quick and simple crochet wrap to make, yet looks like a work of art when made up.  The color variations and types of yarn are completely up to you so that you can personalize it to your tastes, or the color and style of the person you are making it for!
To see and download this lovely, light as a cloud crochet wrap, please click here.  Give some warmth to someone you love today!
Special thanks to Dimitra Varela for this lovely pattern which she has shared with us.