Crochet the Woven Stitch. Learn How!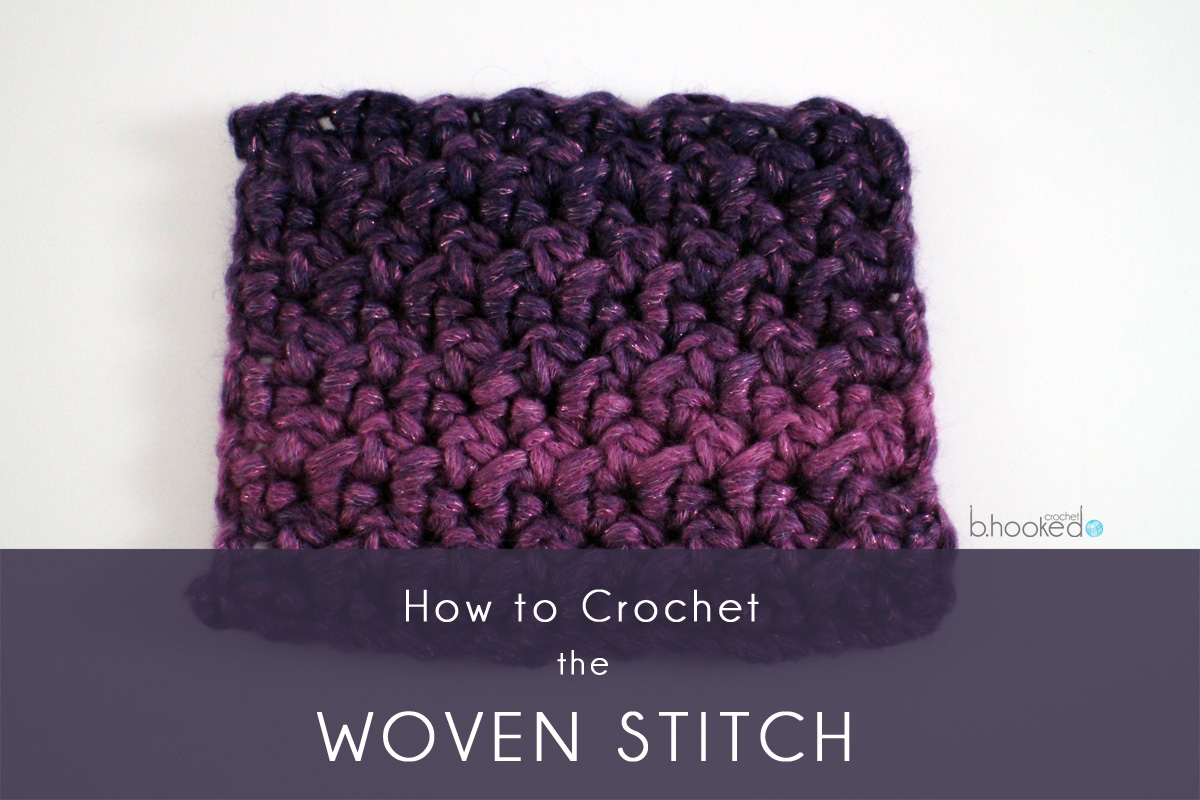 |
If you're nuts about crochet like we are, you will want to learn all the new stitches that you can.  I found this one yesterday that is new to me, and I can't wait to share it with you!
It's called the Woven Stitch, and believe it or not, when you crochet it flat, it creates a totally reversible fabric.  In the round, it creates a slightly different texture on the back and the front, but still reversible – how awesome is that?
In another of her blog posts, she posts a pattern for a Woven Stitch hat if you want to try out your newfound skill!
It works with any weight of yarn, and would make an incredibly warm afghan/blanket/baby blanket, and you could make a bunch of squares as a way to use up some of your stash, and then join them all together for a patchwork look, or make it all one color if you prefer.  That's the joy of crochet – YOU are the creative genius behind your work!
Please enjoy this Woven Stitch written and video tutorial, courtesy of Brittany at B.Hooked Crochet.  There's even a video for you lefties out there!
To access this crochet stitch tutorial, please click here.
Let us know what you think of it and if you're going to try it or not!
Be Well Friends!
Laura & Bruce