The Basic Tunisian Crochet Stitch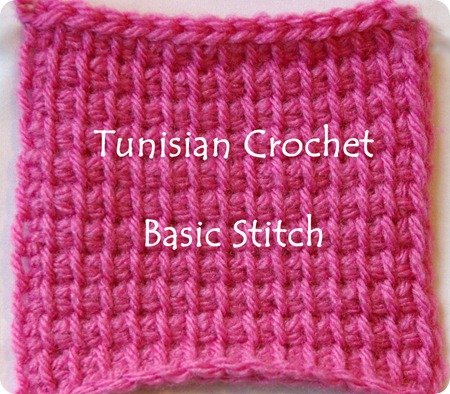 |
A Tutorial on the Tunisian Crochet Stitch.
We have posted parts of the Tunisian stitch before, so we thought we would add a tutorial on the Basic Tunisian Crochet Stitch.
Some of you have read the post before and for those who have not, today you will learn how to do it.
Tunisian Crochet is a bit of crocheting and knitting.  It is basically a back and forth motion of taking stitches on and off the hook.  Don't let the knitting part scare you.  It will all be taught here.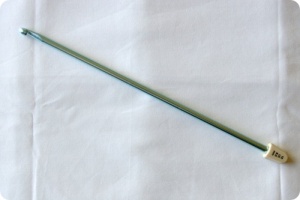 It is best to have a Tunisian Crochet hook.  It is also called an afghan hook.  It is really just a long crochet hook with a stopper at the end like a knitting needle.
If you don't have one or can't get one, then put a hair binder or elastic on the end of the hook.  As for Yarn, use what you have around.
To prevent your work from curling, try to work as loosely as possible.