Knit This Sand and Sea Bath Set!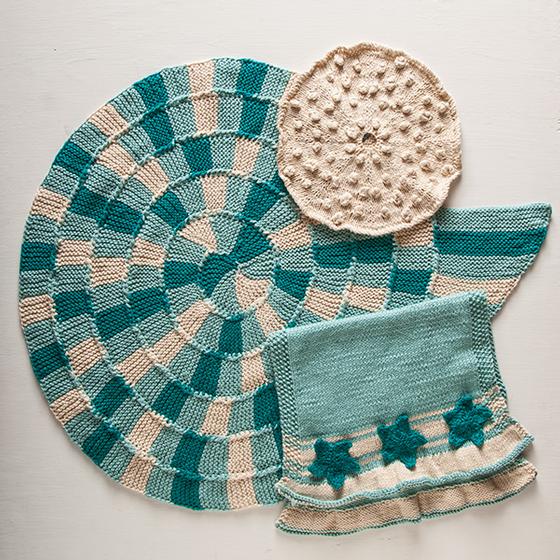 |
Fancy a good, long soak?  Need to de-stress??  This gorgeous knit bath set provides you with double the opportunity!
 You can de-stress by knitting it.  It is well documented that knitting and crocheting are fantastic for one's relaxation and mental health, sometimes pulling suffering people back from the edge with the rhythmic motions and counting stitches keeping your mind too busy to dwell and worry.  The sensation of a gorgeous cotton or cotton blend yarn completes the experience.
Once your gorgeous bath set is ready, you can perk up your bathroom with luxury accessories.  All you need it a tub, some heavenly smelling bubble bath or bath salts, and of course some hot water, and you're golden!!
Special thanks to Joyce Fassbender and KnitPicks.com for sharing this free knit bath set with us!
To download the pattern and knit your own set, please click here.
Enjoy!
Be Well Friends
Laura & Bruce