How to Crochet Old Fashioned Rag Rugs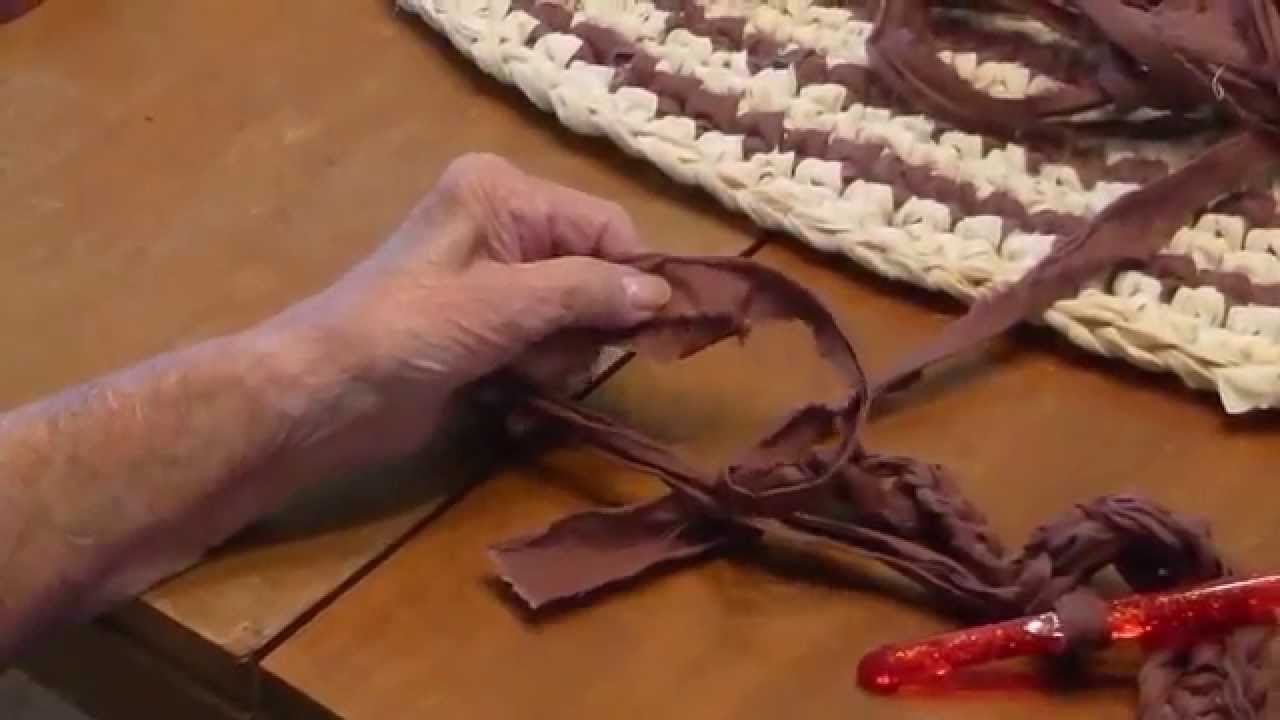 |
Crochet an Old Fashion Rag Rug.
Our Hardware Store sells a bag of Rugs for about $12 (CDN) and we have been thinking about making a rug from these.
So this Video is very timely on how to make a Rug out of these Rags.
She also has created a blog post about this, but as Renee says, it is better to see what the work looks like, hence the Video.
I wrote a two-part article about how to crochet old-fashioned rag rugs a few months ago. I did my best to show in print how to make something that really is best shown in real life. At least that's the way I think about it. I thought, well, people who are familiar with crocheting won't have a problem, but I worried about all the newbies who might think it was confusing or were just visual people who needed to see it in real life.

I couldn't bring Anna herself into your living room so I thought, "What's the next best thing? I should really make a YouTube video." So I did.

Finally after all this time I have succeeded. I invited my good friend and teacher Anna Dearing to help me make the video. So here it is and I hope this helps you make rag rugs for yourself.

And here are the posts:

How to Make an Old-Fashioned Rag Rug