Gorgeous Crochet Mandala Rug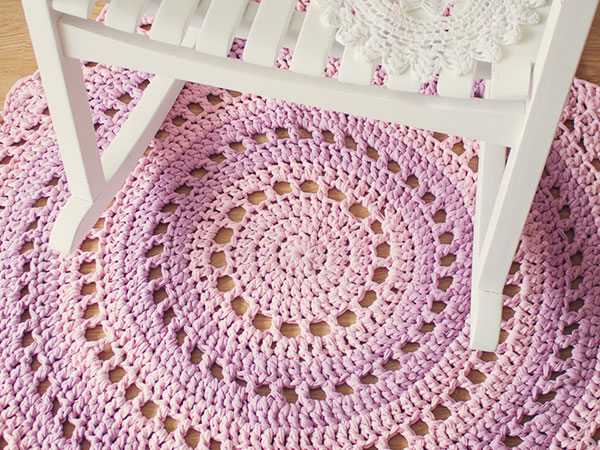 |
If you have been with us since close to the beginning of this page, you may remember a crochet post about Mandalas made by"Wink", or Marinke Slump.
I just came across this pattern for a Mandala crochet rug which she designed, and it's gorgeous!
Here also is the link to the sad ending of her life story if you are interested in reading it.
The rug is made with t-shirt yarn, which you can make yourself using worn or old t-shirts, or purchase online or at a yarn store.
This would be a great accent piece for a baby's room, or really anywhere else in your home in various colors.  If you already have used t-shirt yarn (sometimes known as "tarn"), you may have some odds and ends that you could use in a stash busting creation for under a rocking chair or by the fireplace if you have one.
Special thanks to Marinke Slump, or Wink, and Class.TutsPlus.com for sharing this awesome pattern with us.
Please Click Here to download the crochet pattern, and in approx 8 hrs, you will have a mat!
Remember please, to reach out to someone that seems depressed or sad today and every day!  It does make a difference to know that someone cares and shows you kindness!
Be Well Friends
Laura & Bruce