Crochet These Ear Bud Covers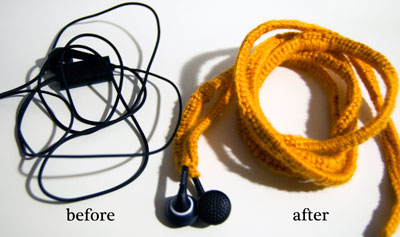 |
Ear Bud covers for the young at Heart (not necessarily teenagers though).
Most teenagers would not be caught dead wearing these ear bud covers as it may not be cool.  But my suspicions are that if they used them, they might be a fashion statement.
As for the rest of us, it is very frustrating when our ear bud cords tangle themselves up wherever we put them down.
This is a nice, quick and easy pattern that you can use up the small bits of yarn you have leftover from your other projects.