Crochet Fingerless Gloves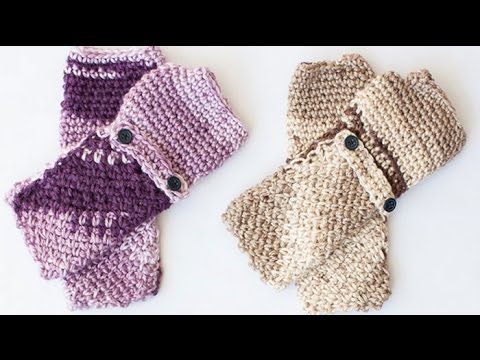 |
Fingerless Gloves
For those of us who do some work outside on cooler days and need our fingers to work on something, these gloves are ideal.  Our son goes busking and needs his fingers free for the piano, so these work great and keep his hands fairly warm.
This is a two part crocheting process.  You complete the cuff first which uses single crochets and ch-1 spaces, which is a little different than we are used to.
Once you get an understanding of the instructions, you will have not trouble whipping a few sets of these in no time.
You can make the cuff bigger if you want by adding more rows before you start the decrease.  The Pattern has 5.5″ cuffs before starting the decrease.  Just make sure you do the same for the other glove.
We have included both the Right Hand Video and the Left Hand Video below.
Happy crocheting.
Right Hand Video Tutorial Below
Left Hand Video Tutorial Below
Crochet your own Fingerless Gloves using this free pattern by Yarnspirations.