Crochet Tiny Coaster/Doilies – FREE Pattern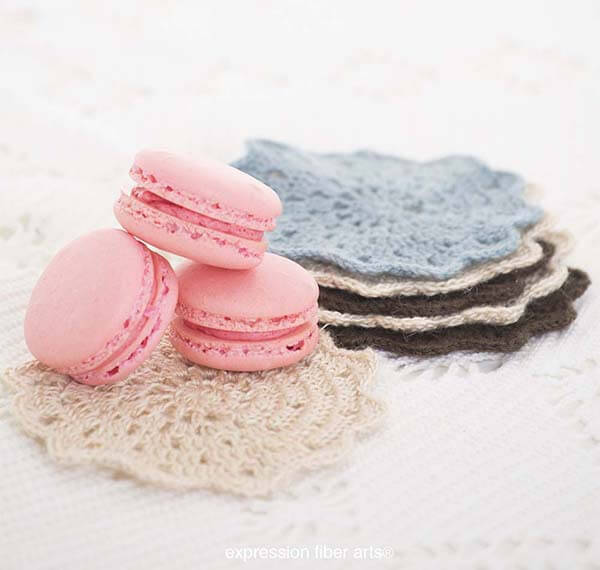 |
You have company for Holiday visiting.  Imagine serving them their beverage of choice on a lovely handmade crochet doily that you made yourself!!
Be prepared for the ooh's and aaaah's and compliments when you either serve something up on these little gems, because they are just exquisite!!  And easy to crochet too, as a side bonus!  Plenty of time to whip up a few before Christmas!
They would also make really cute coaster sets for gift-giving with the extra cachet of being hand-crafted, or they could be put in a stocking as an extra-special added touch!
They are awesome stash busters too – you can use any yarn you would like as long as you adjust the hook accordingly, and you can also use crochet cotton, or a thin cotton or linen or bamboo yarn for a more "traditional" appearance.
Special thanks to Chandi Agee at Expression Fiber Arts for this pattern and for allowing us to share it with you!  If you have the opportunity while you are there, be sure to check out her website – she has the most amazing yarns and shades that I think I have seen yet.  It shows you how brightly you can shine when you are living your passion!   In case you cannot tell, I'm a HUGE fan of hers!  I am looking forward to the day (after the holidays) when I place my first order with her.  I can't wait!
To access this adorable and free crochet coaster/doily pattern, please click here.
Be Well Friends!
Laura & Bruce