[Free Crochet Pattern] Beautiful Windowpane Scarf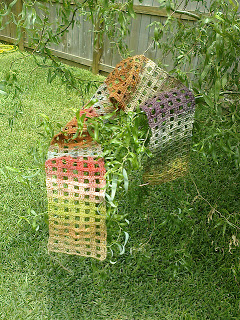 |
I saved this absolutely beautiful free crocheted WindowPane Scarf pattern awhile ago, and just encountered it again today, and knew immediately that I had to share it with you!
This incredibly lovely crocheted scarf would make the perfect gift for one of your favorite friends on your Christmas Gift list, and while you are at it, make one for yourself too!!
A special thanks to Adrienne Lash at I can't count blog for this amazing free crocheted scarf pattern.
If you are tired of ordinary scarf patterns and want to try something bold and beautiful, download the free crochet pattern and create this work of art by clicking here!

Be Well Friends!
Laura & Bruce