Crochet this Last Minute Hat – Don't be a "Slouch"! – Free Pattern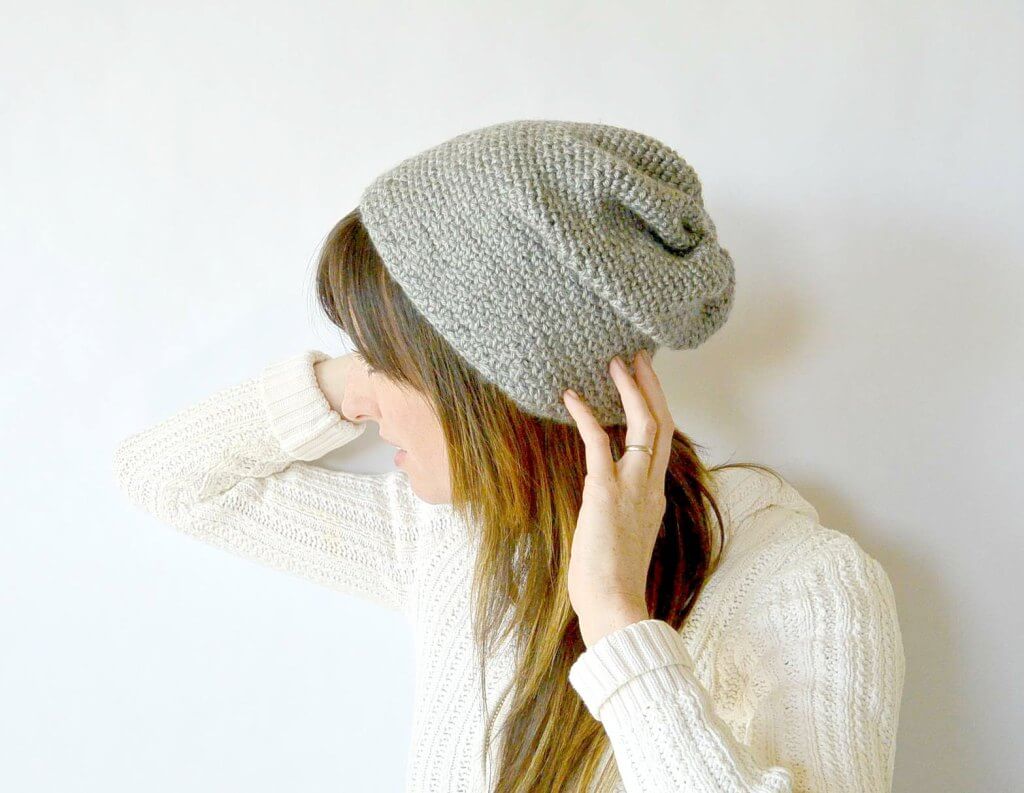 |
There is still time to start this last minute Tube Slouch Hat before Santa makes his deliveries on the 24th!  Get out your crochet hook and start your engines!  You can do it!
I even began to crochet one myself last night, because my son wanted to have a gift for a female friend (nothing romantic – don't want to ruin their friendship).  She loves my fiber work, and is the proud owner of several of my cowls, hats etc, so I was quite happy to oblige him in his request.  She is a doll and even came with him to see me in the hospital a couple month's ago.
She is getting this hat in a lovely coral pink color, which will match her sandy blonde hair and fair complexion really nicely.  My son accompanied me to the wool room (seriously – wool room) in the wee hours last night and we found the yarn in a silky soft 100% bamboo, and I'm holding two strands together because the type I currently have is roughly a  light baby or dk weight wool, and the wool for this pattern needs to be a little thicker than that.
You can also use oddments from your yarn stash, or stripe or otherwise add some color to it, it is a great stashbuster, but is also gorgeous in a nice soft understated single color which will go with all of your wardrobe because it's so neutral, or a vibrant, bold, scream out loud color that you may have on hand for one of your favorite outfits.  It is completely up to you.
It's an amazingly easy project, which just involves crocheting a long tube in the round in seed stitch (sc 1, ch 1, sk 1, sc in next sc, for the first round, and then the sc 1, ch 1, sk 1 and then sc in the chain 1 space from previous round.  Once you have that to the required height, you bind off, and then gather the ends of the cast on edge and cinch them tight, take a few extra stitches, and voila! You have got yourself a very pretty and very trendy Crochet Slouch Hat!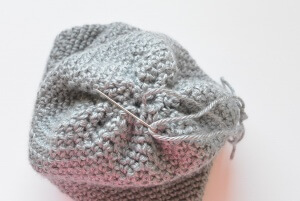 If your Christmas shopping/making is already complete(Bravo!), you could maybe consider whipping up a few for charity, or even for yourself!
Special thanks to Jessica from Mama In A Stitch Blog for this awesome and easy pattern!
Don't be a slouch!  Pick up your crochet hook and download this free pattern by clicking here!
Be Well Friends!
Laura & Bruce
**As previously mentioned we would really appreciate it if you could click on some of the ad links on our Spinner's Husband Blog page, as this is what enables us to continue bringing you extra special and free crochet patterns each day!  We also encourage you to look at the Amazon Ads on the side of the page to check out our listings for additional crafting supplies.  Thank you so much in advance for any assistance you can give us in this regard!