Crochet this Kid's BackPack!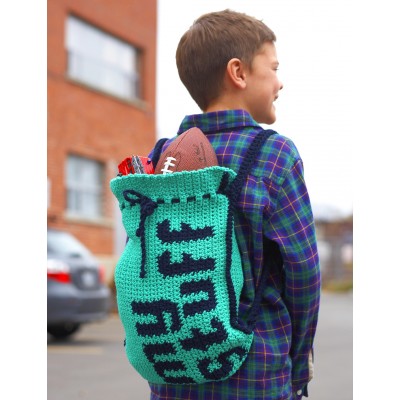 |
We are almost down to 1 month left of "summer", and August is the month that we all start thinking about back to school time if we have kids or grandkids.  Crochet this cute kid's backpack so they can keep all their "stuff" together during the long day at school!
I am going to show this backpack to my 8 year old Granddaughter when she comes over for dinner tonight, and see what she thinks of it!  She is a fan of carting her "stuff" from place to place, so I'm thinking that this is the perfect backpack to crochet for her so do just that .
It looks very roomy, is made from cotton, so should wear well and stand up to the rigors of life on a child's back!
You can also opt to make it stripey, thus making it an awesome stash buster!
Special thanks to Yarnspirations for sharing this pattern with us today!
To download today's crochet backpack pattern, please click here.
Be Well Friends!
Laura & Bruce.
*Also, if you would be so kind to continue clicking on the ads on The Spinner's Husband page, it would really help us out and enable us to continue bringing you these free crochet patterns every day.  We thank you!