Crochet this free Holiday Penguin Pattern!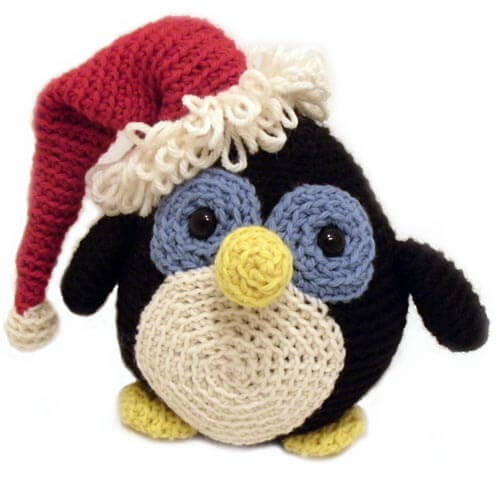 |
With the holidays fast approaching, I knew I had to send this free crochet pattern out to you, so that "he" could be with you on the big day!
This is Howie, the Holiday Penguin!  You can make him up as a free-standing ornament, put a crochet loop on him to hang from the tree or his own special hook, or make him as a little "Pre-Holiday" giftie for a little or big loved one in your life!
He is a great stashbuster and stocking stuffer all rolled into one round little guy!
Special thanks to Stacey Trock at FreshStitches.com for sharing this cute little fella's free pattern with us!
To meet Howie and learn how to crochet him, please click here.
Be Well Friends!
Bruce & Laura