Crochet some Star Power with this Free Starflower Pattern!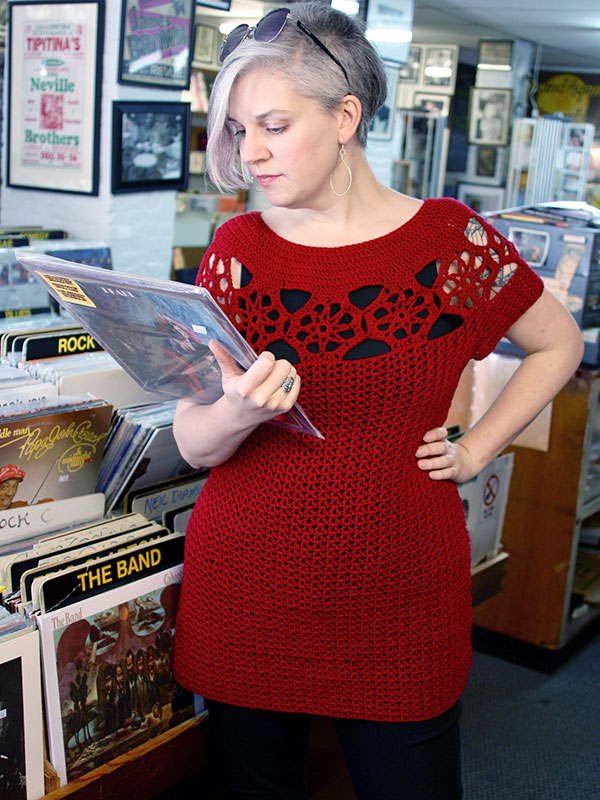 |
With the advent of late spring/summer, you will notice that almost everyone has begun to shed their crochet or knit sweaters for tank tops and cooler garments. What should we wear instead?
Basic tank tops are fairly simple to crochet, however every now and again, a special one comes along which is so striking that catches your eye, you haven't seen anyone else wearing it and would like to make it as a cool(both ways) piece of your summer wardrobe.
You can substitute the yarn called for by choosing any other DK yarn that you prefer.  I would like to try a nice cotton, bamboo or linen, or a blend of any of those yarns if it were me.  You can crochet it in a solid color, or use some of your DK stash to add stripes, or color blocking, or even crochet the motifs in a different color than the body and yoke of the tank top.
Start your crochet Starflower top today to be ready in time for summer!  You can download it by clicking here.
We would also like to request that while looking at the pattern, if you were so inclined and would like to help us to keep this site free, with free patterns, tips and tutorials, that you click on some of the ad links on the Spinner's Husband webpage.  There is no need to purchase anything that you don't want, just the act of clicking and viewing alone is enough to help.  We truly appreciate your help in this!
Be Well Friends!
Laura & Bruce