Crochet Twinkling Snowflake – Crochet clin Snowflake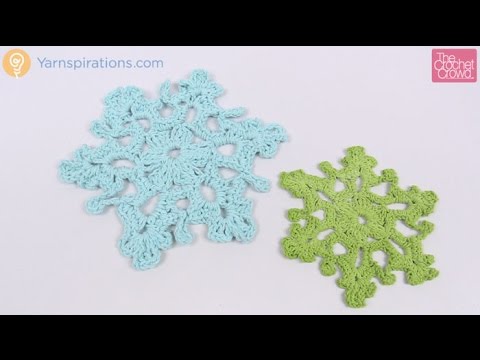 |
How about some Crocheted Snowflakes on you Window or Tree.
This is the first in a 3 part series of different snowflakes.  There will be a tutorial later for the other 2.
While they look very complicated, they are just the opposite.  This Crocheted Snowflake only has 4 rounds in all.
So don't look at this snowflake and feel overwhelmed at what you see.  Follow the tutorial below and you will have a snowflake in no time.  Or maybe 3 or 4.
This is a great tutorial and Mikey has one for Right handed and Left handed Crocheting.
Right Hand Video Tutorial Below
Left Hand Video Tutorial Below
Que diriez-vous quelques flocons de neige crochet sur ​​vous fenêtre ou un arbre.
Ceci est le premier d'une série en 3 parties de différents flocons de neige . Il y aura un tutoriel plus tard pour les 2 autres .
Tandis qu'ils regardent très compliqué , ils sont tout le contraire . Ce crochet Snowflake a seulement 4 tours en tout.
Donc, ne pas regarder ce flocon de neige et se sentir accablé à ce que vous voyez . Suivez le tutoriel ci-dessous et vous aurez un flocon de neige en peu de temps . Ou peut-être 3 ou 4 .
Ceci est un bon tutoriel et Mikey a un pour droitier et Gauche crochet remis .