Crochet a Shadow Swing with this Free Cardigan Pattern!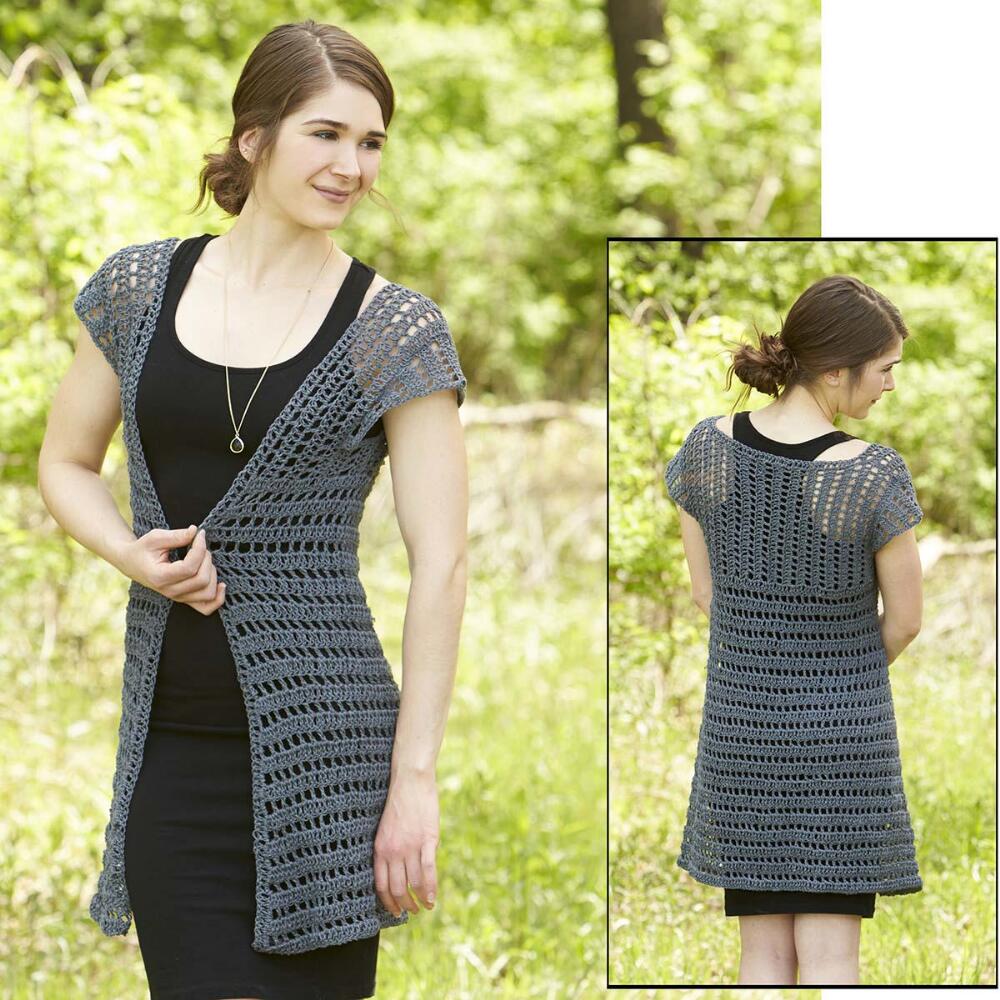 Summer is oftentimes quite warm, even overwhelmingly so at times, however there is also still the need to cover up or wrap yourself in a little warmth caused by the the odd summer wind or summer breeze and crochet this light as air dk weight Shadow Swing Cardigan for yourself or someone you love.
It would also make a phenomenal gift for any upcoming summer birthday's or even winter birthdays, as the sweater can be worn as a little warmth in the cooler months of fall/winter also.  It is a very versatile piece!
Since there was so much incredible interest in the crochet Bouvardia Hooded Cardigan that we posted awhile ago, I think that this one may tickle your fancy even more because it seems to be quite a quick crochet, and a satisfyingly gorgeous product when finished.  I see a few of them coming into my wardrobe for certain, and if you would like to talk to me about commissioning me to make one for you as well, just drop us a line and we'd be happy to discuss it with you.
Without further ado, I present the Shadow Spring Cardigan:
The crochet pattern for this lovely long sweater  is available here.
Special thanks goes out to Willow Yarns for sharing this lovely Shadow Spring Cardigan crochet pattern with us!
Be Well Friends
Laura & Bruce

About The Author
Laura and Bruce
To say simply "We Love Yarn" would be a serious understatement. My wife has been into Crocheting, Knitting and more recently Spinning for as long as I have known her. I on the other hand, am a computer geek who loves woodworking.