Crochet this Warm and Lovely Flowered and Free Ear Warmer Pattern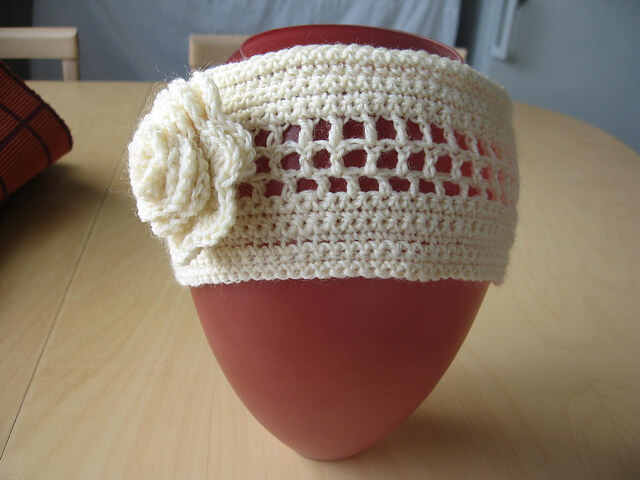 |
Almost everyone has some, and in the cooler temperatures, they tend to get chilled quite quickly because they are so thin and exposed.  Crochet this little earwarmer pattern so that you have one to throw in your bag or purse to pull out for some instant warmth when needed.
This is a pretty straightforward crochet pattern, and your friends will love yours so much that they will be clamoring for you to make one for them too!
You can make them using the leftover yarn you have in your stash, and make the flower a different color, there are actually so many options to choose from for making them that I can't list them all here!
Special thanks to Crochet Spot for providing us with this free pattern.
To access the Crochet Earwarmers pattern, please click here.
Be Well Friends!
Laura & Bruce