Crochet Upcycled Flip Flops With This Free Pattern!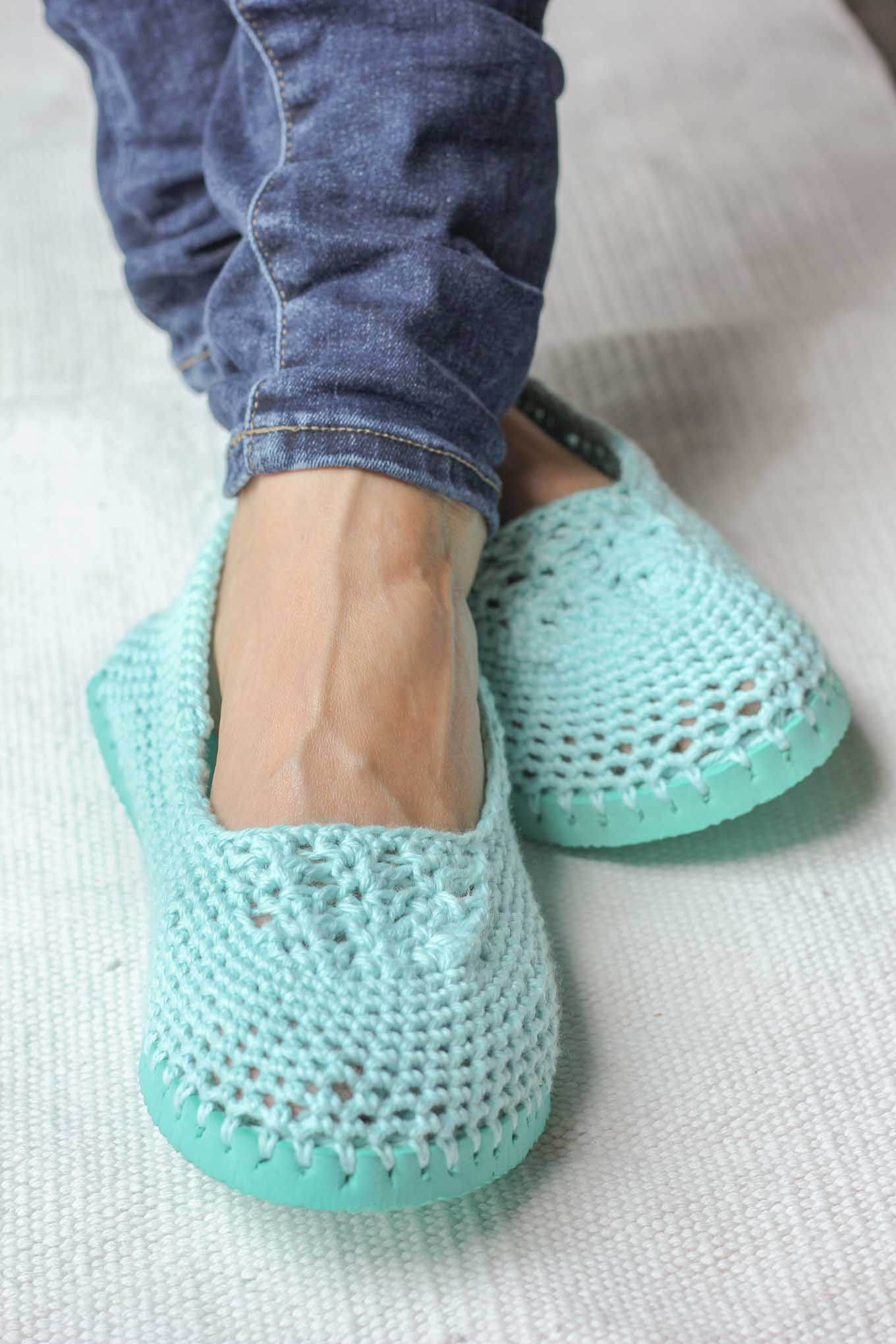 |
Ah summer – time to unearth all your crochet lace tops, coordinating shorts and footwear!
The humble flip flop joins us once again for another season.  These lightweight, easy shoes are always the darling of the summer set for their portability and function.  What would happen if you mixed crochet with flip flops???
Have any old run down flip flops hanging around? With summer just around the corner this quick and easy crochet project could turn those old flip flops into summer night shoes or year round house slippers that will catch everyone's eye at any gathering or event.
If you don't wish to use previously worn flip flops, the blessing is that they are fairly inexpensive, and can be bought almost anywhere, including crafting stores throughout the summer months.  This project is so simple, that you could whip up a new pair for everyone you can think of that may want some.  It's a great stash buster too!
Download this free crochet Flip Flop Conversion pattern by clicking here.
Sorry for the delay in posting, had a wee surgery on my right index finger earlier this week,and it's a bear trying to type with a big dressing on it!!  Even worse trying to knit and crochet!  Please forgive any spelling errors it may have caused!
Be Well Friends!
Laura & Bruce