Crochet this Hooded Sweatshirt! Free Pattern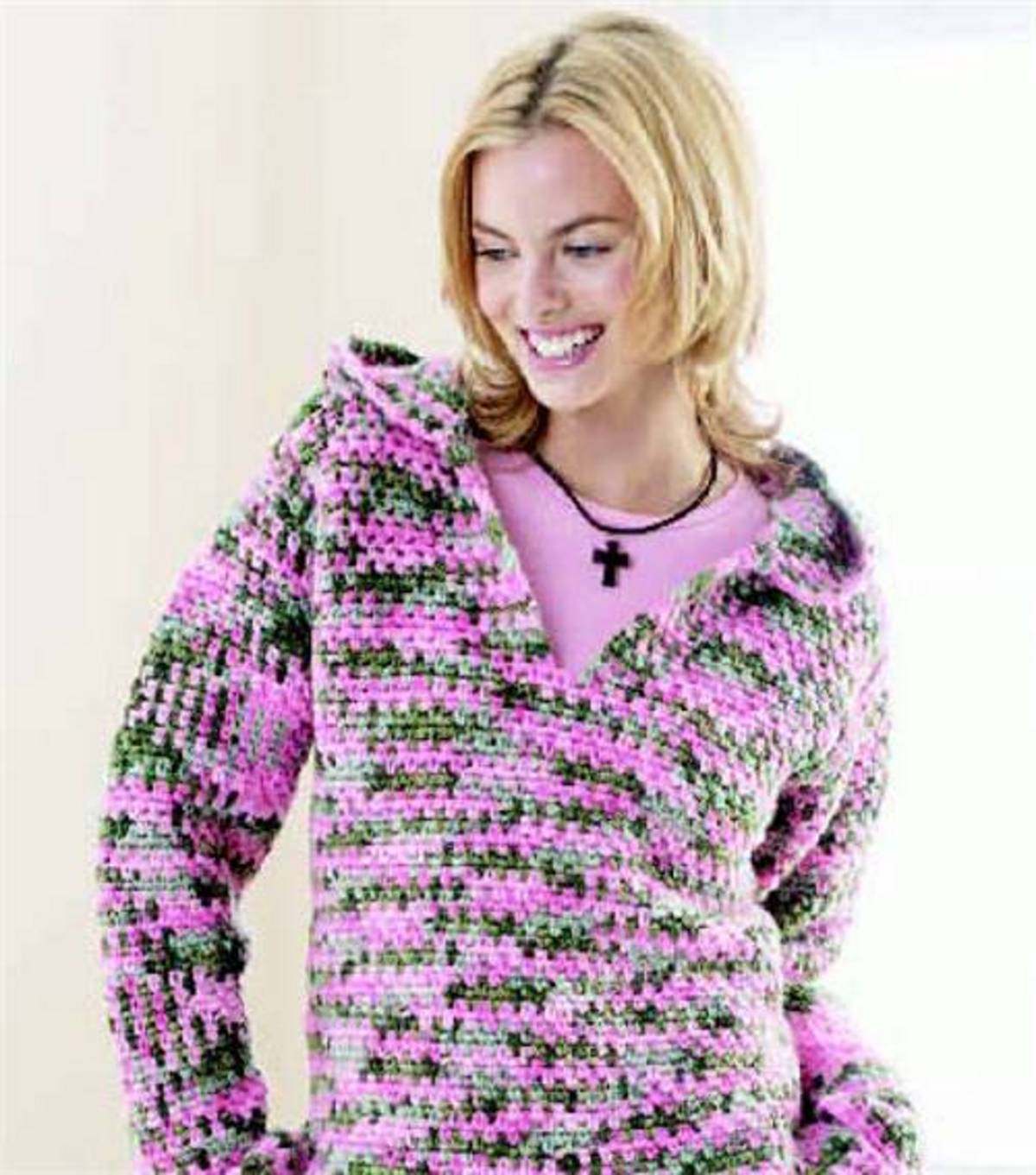 |
If you crochet, but do not knit, from time to time you may get what I like to call "sweater envy".  Knitters can create some absolutely gorgeous sweaters, but that is not quite so easy with crochet because of the nature of the craft, and the fabric it creates.  This crochet hooded sweatshirt busts through that "sweater envy", and allows you to create a gorgeous hooded top for either bumming around in after work or on the weekend, or, depending on the yarn you use, for the office during the week if you work in a "business casual" office or workplace.
If you are making the sweater just for bumming around in at home, you can get away with working with one of the big economy balls of yarn put out by several of the yarn companies that are fairly inexpensive.  If you want it to be extra special, indulge yourself in a nice, buttery soft yarn with great drape and a nice hand, to make the crochet hoodie a luxury piece for your wardrobe.  You could also do that even if you are planning to just bum around in it too, because after all, as the commercial always says "You are worth it!"  Treat yourself well, you are the only you that you get!!!
You can also use remnants of previous projects and make a stripey, funky sweater that is truly one of a kind, so it could be a great stashbuster!
Special thanks to Joann 's online crafting website for providing us with this free Bernat Crochet Pattern, which can be accessed by clicking here.
Be Well Friends!
Laura & Bruce