Crochet a Classic Sidewalk Shawl!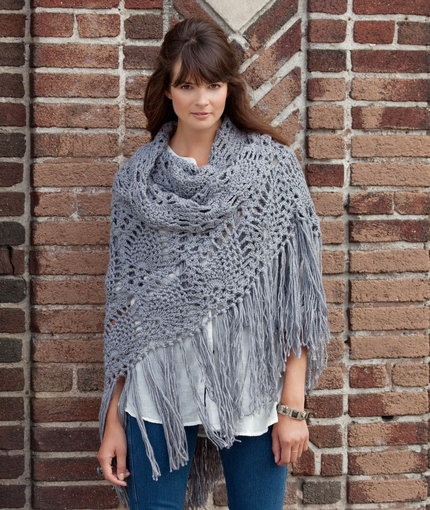 |
Going for an after dinner stroll with family or friends is a wonderful activity, although it can sometimes be on that cusp of just a bit too cool in the night air.   If it is too cool, this beautiful crochet Sidewalk Shawl is just what you need, and would look great in just about any color!
It's a very versatile crochet piece,can be used for  casual stroll, a formal dinner party, or an evening out.  It is a great staple to have in your wardrobe for warding off any type of chill.  It also features the long familiar pineapple pattern for an added touch of nostalgia, which hearkens back to the phenomenal lace work of days gone by.
Special thanks to Red Heart Yarns for supplying us with this free pattern.
Download the Classic Crochet Sidewalk Shawl by clicking here.
Be Well Friends!
Laura & Bruce