How To Crochet A Baby Beanie With Bunny Ears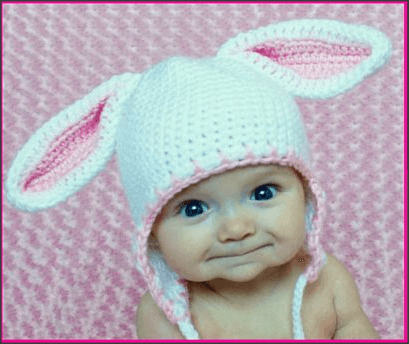 |
Crochet These Baby Bunny Ears.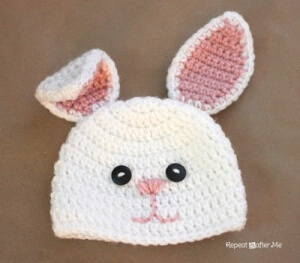 This is just an adorable bunny hat from RepeatCrafterMe.  She also has a matching diaper cover.
Although this is more of an Easter thing, babies look cute in this all year long.   Sometimes you just cannot wait until Easter to do this as they grow so fast.
The bunny ears just made this hat.
The crochet pattern is very versatile and can be made to fit any head size.  You can make it for you new born or even make it for yourself to have matching hats 🙂