Crochet Baby Tiara!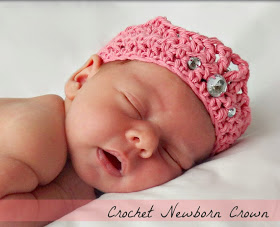 |
Have a Baby Prince or Princess in your Life?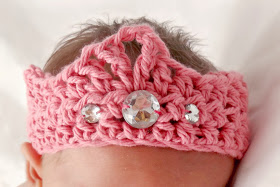 Make this super easy crown for that special one in your life.  This can be done in about an hour and will make a memorable gift forever.
Difficulty: Easy
Hook: A G hook will yield a very small crown, an H will yield a larger one (almost a 0-3 month size)
Yarn: A cotton yarn will hold it's shape the best. Bamboo yarn mixes in well with this.
Other: Small jewels, the kind with holes for sewing onto things.

.