Crochet a Throw Pillow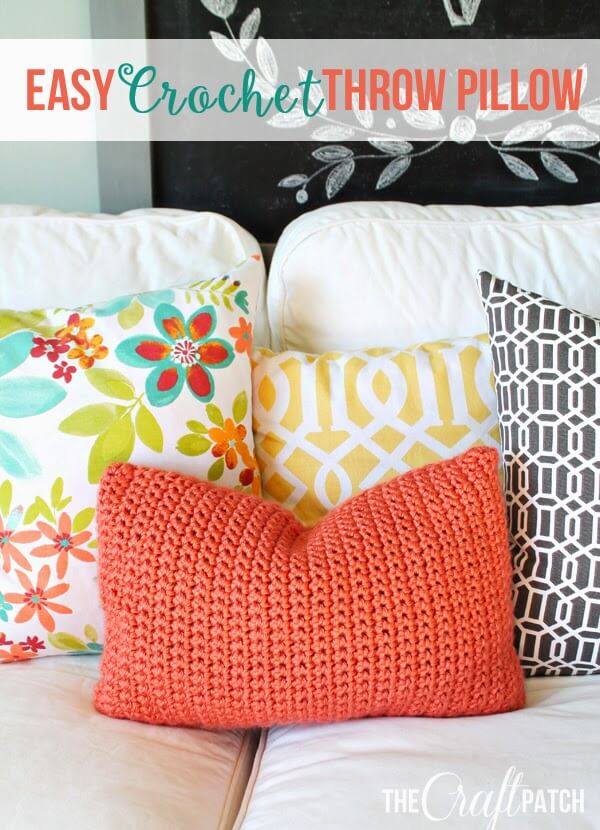 |
Beginners Crochet Throw Pillow.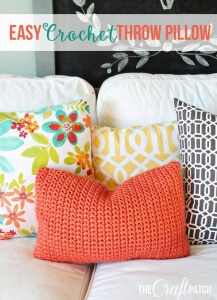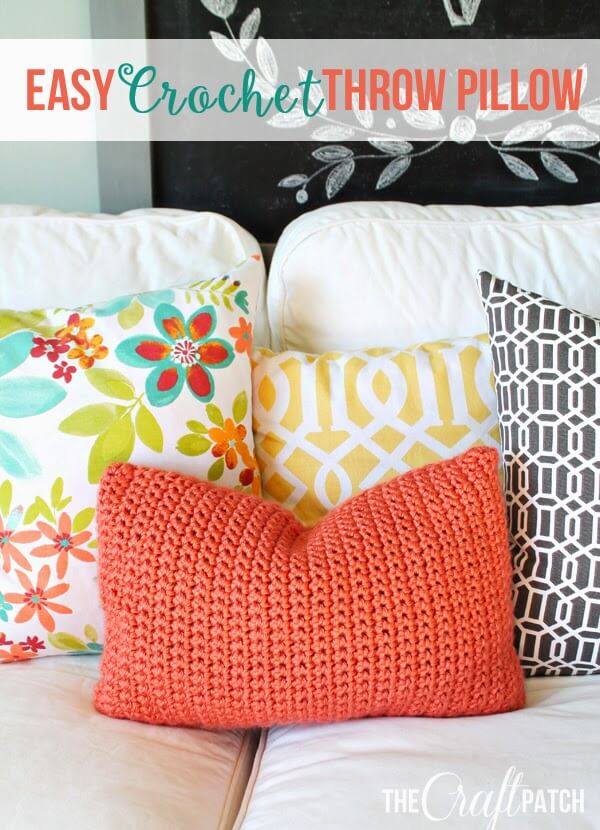 This free crochet pattern is from Jennifer at The Craft Patch.
This is a great crochet project for beginners and at the end you have a great throw pillow.
If you know how to do a chain to start and then a single crochet and turn, you are ready to go.
This pattern is crocheted with two pieces of yarn at a time.  For the beginners out there, it is not as hard as it sounds.
You take 2 pieces of yarn, stick them together and pretend it is only 1 piece.
What you will need:
2 skeins Yard

Size N crochet hook

Large-eye blunt needle